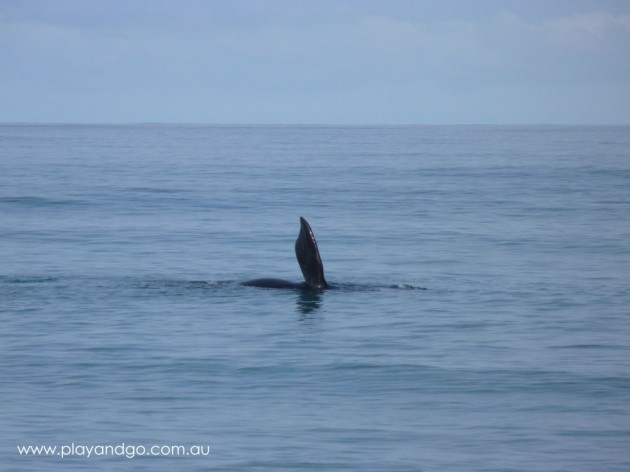 Whale Watching Season in Victor Harbor, South Australia is from May to October
Only an hour's drive from the Adelaide CBD is the majestic southern Fleurieu Peninsula and each winter we are fortunate to see the annual return of Southern Right whales to our coastline.
It's a wonderful experience to see the whales frolicking about only metres from the shore each winter and kids of all ages will get a thrill when they spot one out in the water.
Encounter Bay in Victor Harbor usually see their first whales arrive around the middle of May. Whale watchers record what they see and the SA Whale Centre keep a log entry of sightings – you can view it here. The best vantage points are up on the cliffs and headlands along the coast, but we have spotted them standing down on the beach before too. Remember to take some binoculars on your trip for a closer look.
Other areas along the coast for whale watching include Port Elliot and Middleton Point.
Stay tuned to the SA Whale Centre official Facebook page or visit their website for updated sighting information.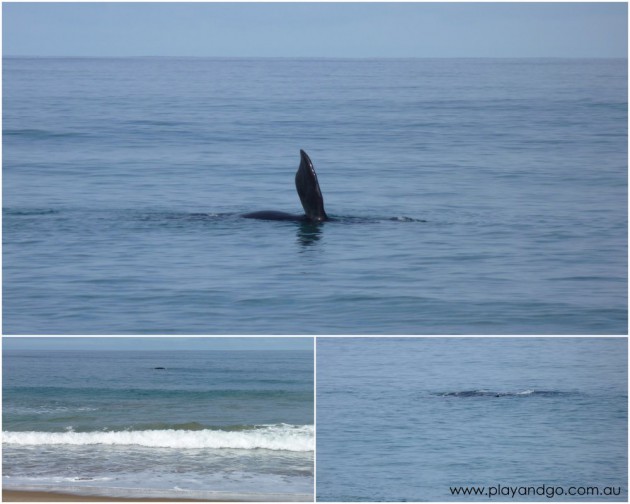 In some years, the whales have attracted up to 400,000 people to the area over the winter months. The annual migration to South Australia is a key part of the whales' breeding cycle. They come to either find a mate, or to give birth and raise their calves in the protected bays and coves. Encounter Bay has long been recognised as a breeding and nursery area for Southern Right whales, and plays a role in the recovery of this endangered species.
Some useful questions and answers from the SA Whale Centre's FAQ page:
When is the whale watching season in South Australia?
May to October. The first whales are usually seen in mid – late May and can be found until early October. The most reliable time to see a whale is during July and August.
What kind of whales can you expect to see in Encounter Bay?
Southern Right whales visit Encounter Bay each winter to breed and calve. They are good whales to watch because they come close to shore and can be quite active. If you are lucky, you could see a Humpback whale – small numbers pass by the coast each season. Large numbers of Common and Bottlenose Dolphins live in local waters year round.
SA Whale Centre
If you're planning a trip to Victor Harbor the SA Whale Centre's Information Booth has helpful staff to answer any questions you might have.
EDITOR'S NOTE (MAY 2022): The South Australian Whale Centre is currently closed to the public for major renovations.
SA Whale Centre Location:
2 Railway Terrace, Victor Harbor, South Australia
Ph: (08) 8551 0750
Open Daily 10:30am – 5pm (excluding Christmas Day)
The South Australian Whale Centre offers an amazing interactive journey through 3 floors of whaling history where you will discover new information at every turn. It also features a Kids Zone play area, complete with a dig site for fossils, a submarine and a daring crawl through the belly of a giant squid.
Admission Fees (2022)
Child $5
Adult $10
Concession $7
Family (2 Adults + 2 Children) $27
Conditions of Entry
Admission valid for the day of issue only
Children under 4 years enter free
Supervision essential for children under 16 years
Explore Victor Harbor and surrounding areas: