Family Friendly Shows at the Adelaide Fringe
The Adelaide Fringe is always an exciting time of the year with plenty of free family friendly entertainment and fantastic shows for kids.
The beauty of an open-access arts festival as unique as the Adelaide Fringe is that anyone with a show, exhibition or cultural event is able to register and be part of Australia's largest arts event, creating one of the most diverse arts festivals in the world. Renowned for fresh ideas, spontaneity and fun, the Adelaide Fringe is not to be missed!
The Adelaide Fringe runs for four weeks from mid-February to mid-March and there is something for absolutely everyone on offer, from street theatre and circus acts to world-class music, cabaret, theatre and comedy. Be sure to get your tickets early to the shows you want to see as many sell out fast.
Children's Events at the Adelaide Fringe 2020:
The Fringe Guide is out now and loaded full of shows and events suitable for all ages. There are over 70 'Children's Shows and Events' this year.

If you find it overwhelming going through the Fringe Guide and don't know what to go and see, check out our list here of shows or performers we've seen before, and some new ones we're looking forward to seeing this year.
Here are some family-friendly shows to look out for this year:
'Aladdin and the Genie of Unlimited Wishes'
It is the dawn of a new day with new adventures for Aladdin & his cat Kira. The village awakens to so much worry as there is barely any water in the well. In the palace gardens it is the same for Princess Jasmine and her friends. Aladdin has climbed over the palace walls to escape from the villagers – he meets Princess Jasmine, who is so sad that the gardens are dying from lack of water.
The Alphabet of Awesome Science
It's a race from A to Z in a show that's over-flowing with sesquipedalian words and spectacular science. Favourite words and experiments return from last year's award-winning Adelaide Fringe debut. Plus, there's more than half an alphabet of spectacular new surprises – that freeze, burn, ooze, burst, squirt, float and/or explode.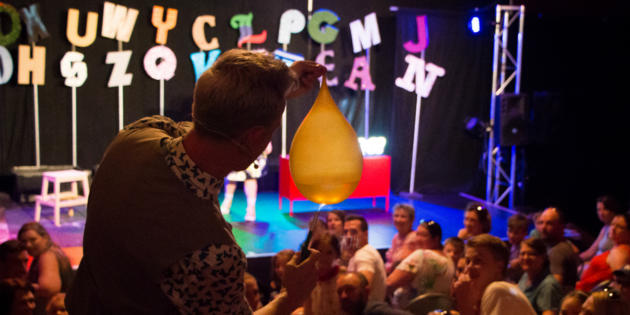 Circolombia 'Aceleré'
In their brand-new show Aceleré, Circolombia mixes breathtaking circus prowess with authenticity, power and charisma; smashing all preconceptions of circus with a high-risk, adrenalin-fuelled production bursting with Latin fire, urban flavour and heart-stopping energy.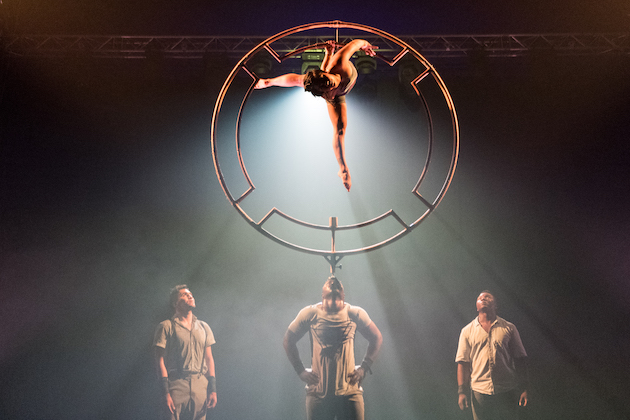 The Circus Firemen
The Circus Firemen turn up the heat with high energy acrobatics, red hot fire juggling, and hilarious physical comedy. These two brothers have been touring the world for over ten years with their award winning circus comedy style.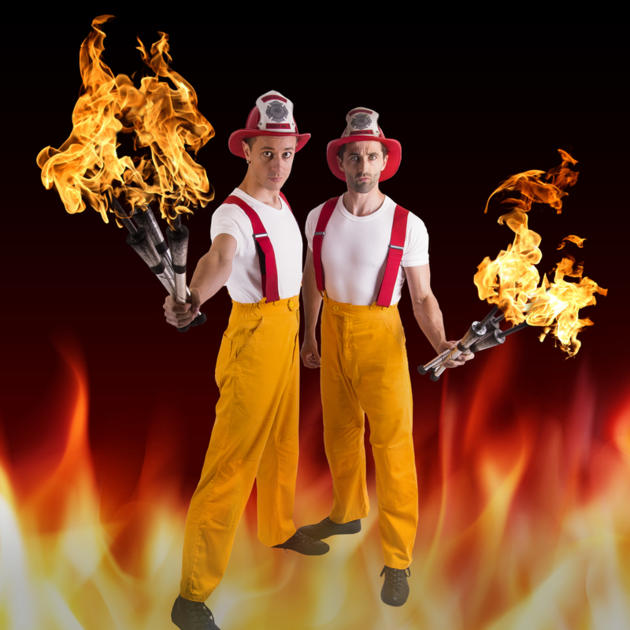 Don't Mess With the Dummies
Lions and tigers and dummies, oh my! Set up camp and stampede into the jungle for an outlandish, circus filled extravaganza that will leave you chuckling like a monkey and roaring for more.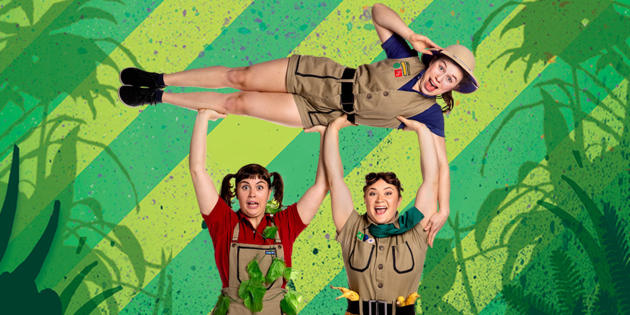 Luminarium: Daedalum
Transport yourself into a world of radiant colour, labyrinthine tunnels and cavernous domes. Experience the surprising luminosity, calming hues and unexpected beauty likened to travelling through a stained glass window, a futuristic space station, or a living breathing sculpture of air and light.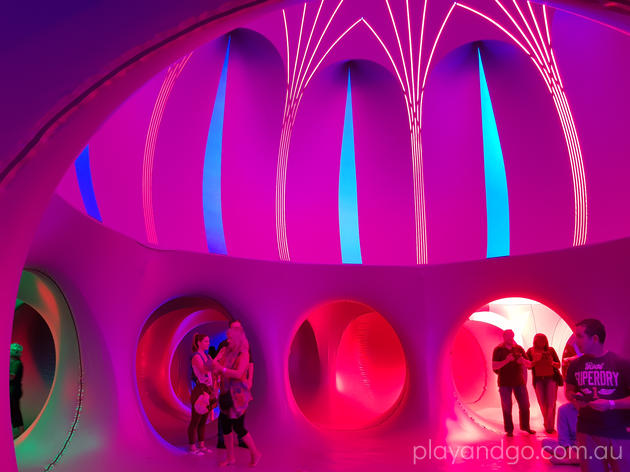 Mickster's Magic Gadgets
Mickster the Trickster needs YOUR kids to help him find his MISSING cheeseburger before he gets super super HANGRY. In this new-age high tech magic show, Mickster takes family entertainment & interactivity to the next level.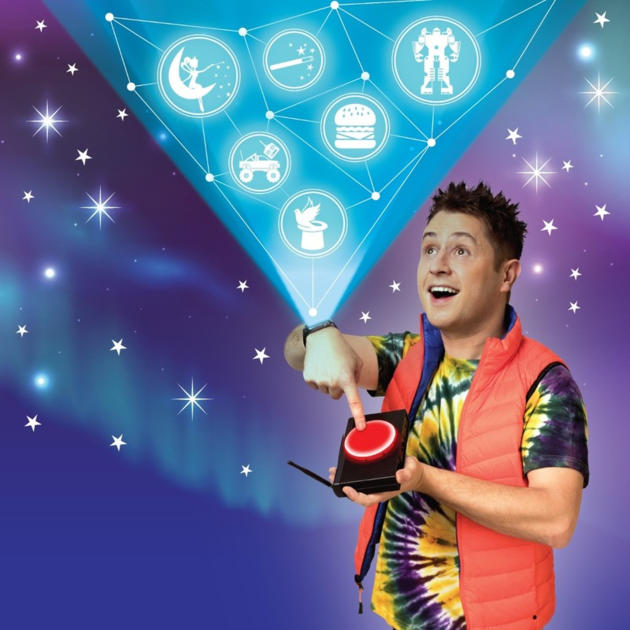 Peter Combe in Brush Your Hair with a Toothbrush!
Peter Combe returns with a splendiferous, quirky new show. New songs and old faves – Jack & the Beanstalk, Newspaper Mama, The Walking Song, Sun Comes Up Sun Goes Down, Juicy Juicy Green Grass, Little Doggy, Spaghetti Bolognaise, Ting Tang Teng Tong, Best Friends together with the Theatre Bugs kids, and of course…Wash Your Face in Orange Juice.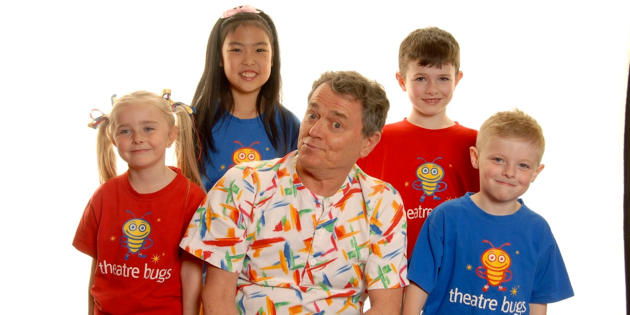 Fringe Shows on this year that we've reviewed:
360 Allstars
A phenomenal physical performance exploring all forms of rotation, '360 ALLSTARS' connects street with elite to deliver a supercharged urban circus. Boasting a stellar cast of world champions and world record holders, this action-packed fusion of BMX, basketball, breakdancing, beatboxing, acrobatics and drumming will leave you dizzy with excitement.
FIND OUT MORE INFO HERE | READ OUR 2019 REVIEW HERE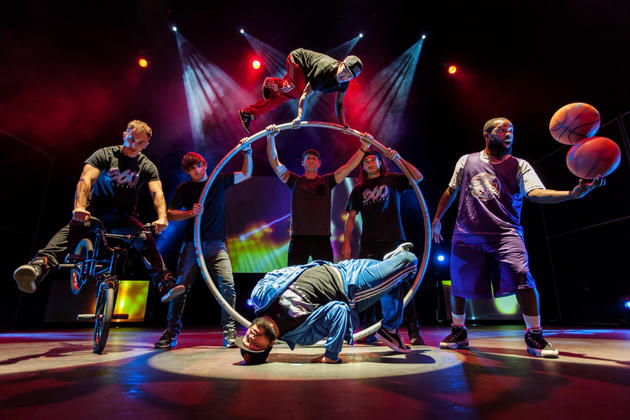 Amazing Drumming Monkeys
Australia's favourite family puppet show is back at the Fringe with a brand new character, "Kiiko" and her funky little drum kit. A clever combination of puppetry, live music, comedy, and heartwarming themes, resulting in a funny and engaging show for the whole family.
FIND OUT MORE INFO HERE | READ OUR 2016 REVIEW HERE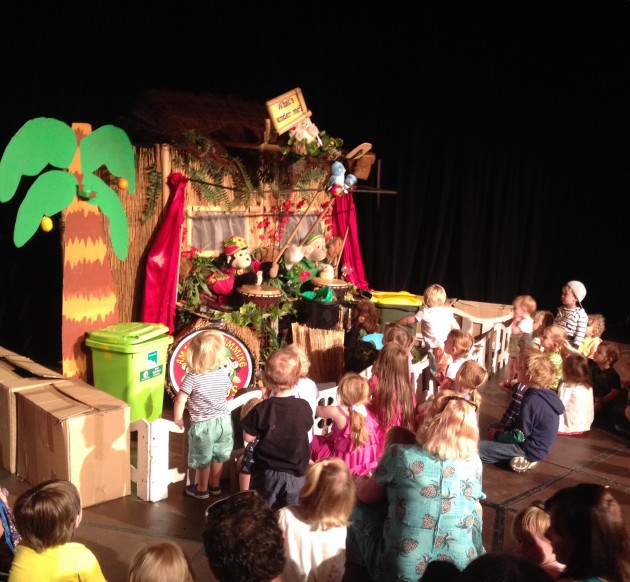 A Simple Space
'A Simple Space' evokes real responses in audiences, something visceral rather than cerebral. Instead of fine-tuning the performance with makeup, lighting and contrived theatrical overlay, the cast have deliberately gone the opposite way. The audience is brought in close to surround the stripped back stage where the acrobats are pushed to the physical limit, breaking down their usual guards and introducing the reality of failure and weakness.
FIND OUT MORE INFO HERE | READ OUR 2018 REVIEW HERE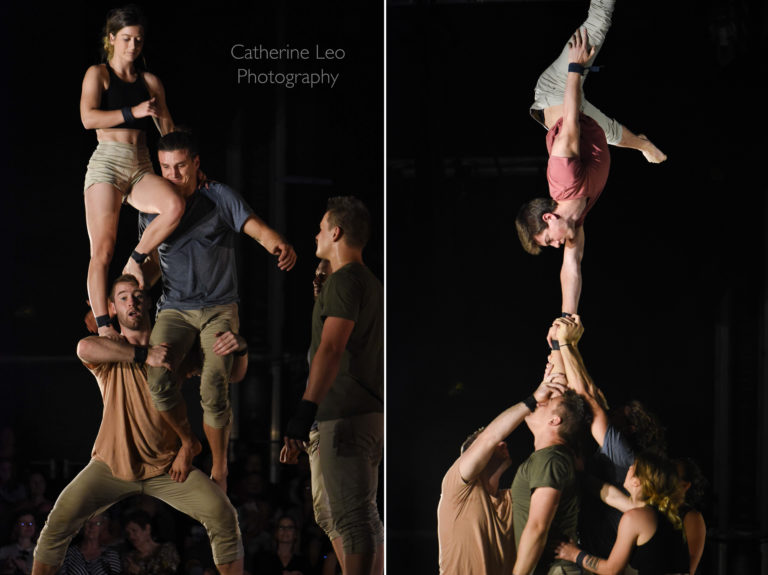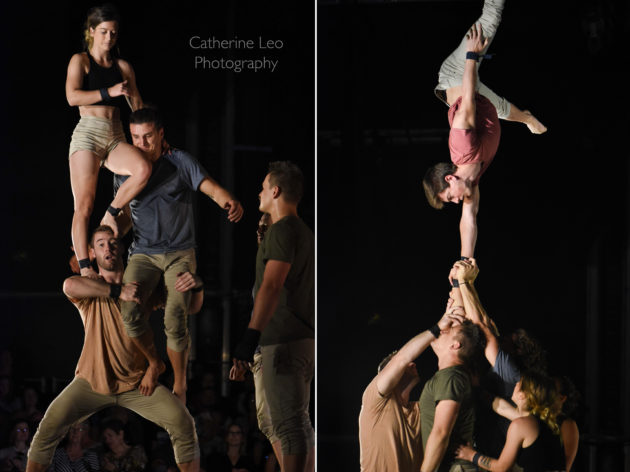 Bubble Show with Dr Bubble and Milkshake
A New Bubble Show Every Year from Fringe Favourites and World Class Bubble Performers Dr Bubble and Milkshake. Shadow Bubbles, Illuminate Bubbles, Square bubbles, Smoke bubbles, spinning carousels, track bubbles, vortexes, bubble puppets, giant bubble tubes and a million-bubble finale.
FIND OUT MORE INFO HERE | READ OUR 2016 REVIEW HERE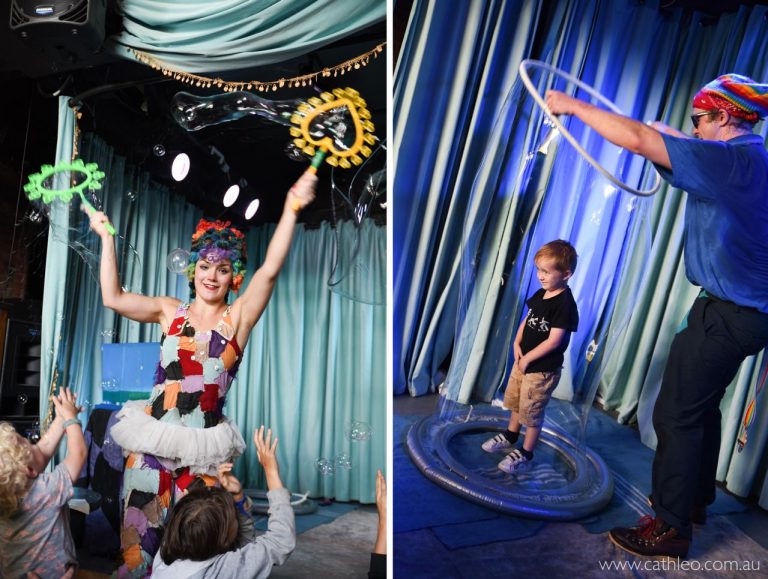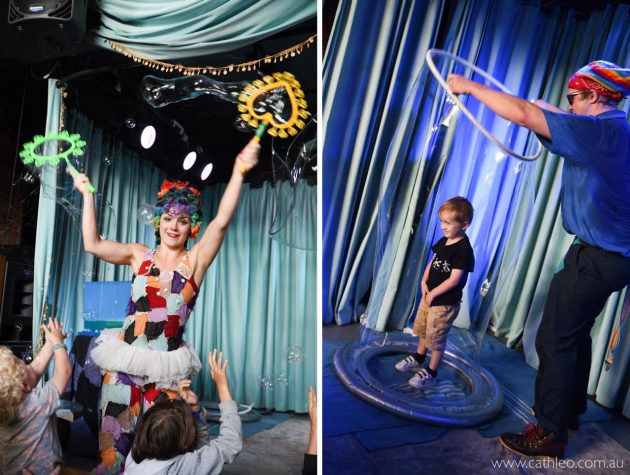 Children are Stinky
Performed by dream team Malia Walsh and Chris Carlos, the duo's attempts to prove that kids are stinky are met with messy, ridiculous, hysterical twists. They only succeed in proving that children are awesome and they know it. Expect daredevil stunts, incredible acrobatics, lighting fast hula hoops, loads of laughs & mischievous fun.
FIND OUT MORE INFO HERE | READ OUR 2017 REVIEW HERE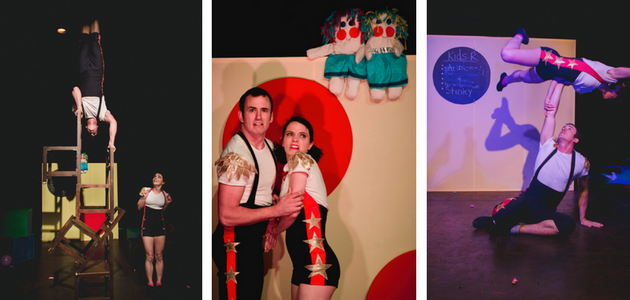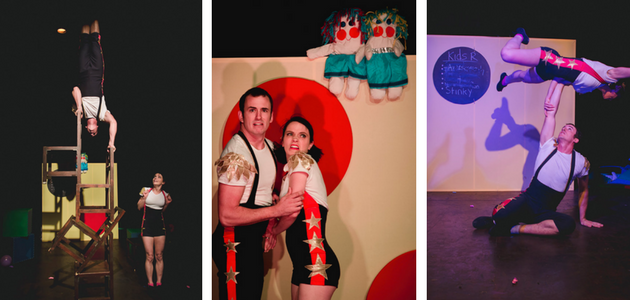 The Choir of Man
Direct from the stages of their world tour, including the Edinburgh Fringe Festival and two hit Sydney Opera House seasons, Choir of Man are back at the Fringe with their good-time powerhouse vocals smashing your favourite pub classics, rock ballads and pop hits.
FIND OUT MORE INFO HERE | READ OUR 2019 REVIEW HERE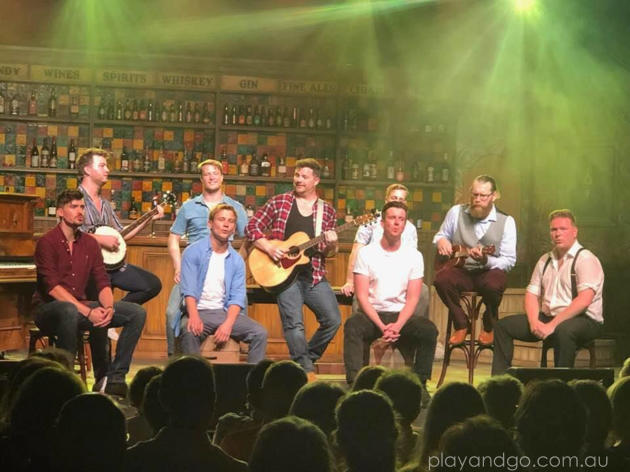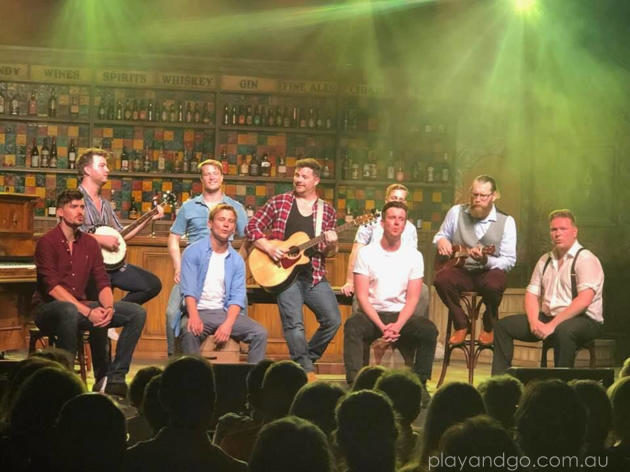 Erth's Dinousaur Zoo
Hot on the heels of sell-out seasons at the Edinburgh Festival, Sydney Opera House and London's South Bank, Australia's prehistoric sensation returns to Adelaide for the first time in five years. Get right up close and personal with an amazing array of prehistoric creatures, from baby dinos to some of the largest carnivores and herbivores that have ever walked the planet.
FIND OUT MORE INFO HERE | READ OUR 2014 REVIEW HERE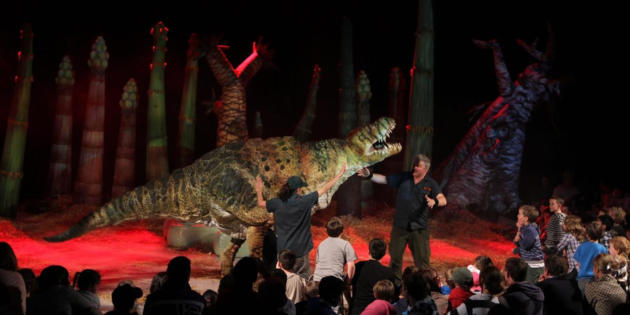 Guru Dudu's Silent Disco Walking Tour
The Guru Dudu team return with their classic city tours plus new theme tours. 80's theme is every Thursday night 6:30pm, ABBA on Sunday Feb 23 & Mar 8 at 8pm, QUEEN on Sunday Feb 16, Mar 1 & 15 at 8pm. All other tours are Classic City Tours with a dance-mix of uplifting favourites from the 70's, 80's, 90's & 00's.
FIND OUT MORE INFO HERE | READ OUR 2018 REVIEW HERE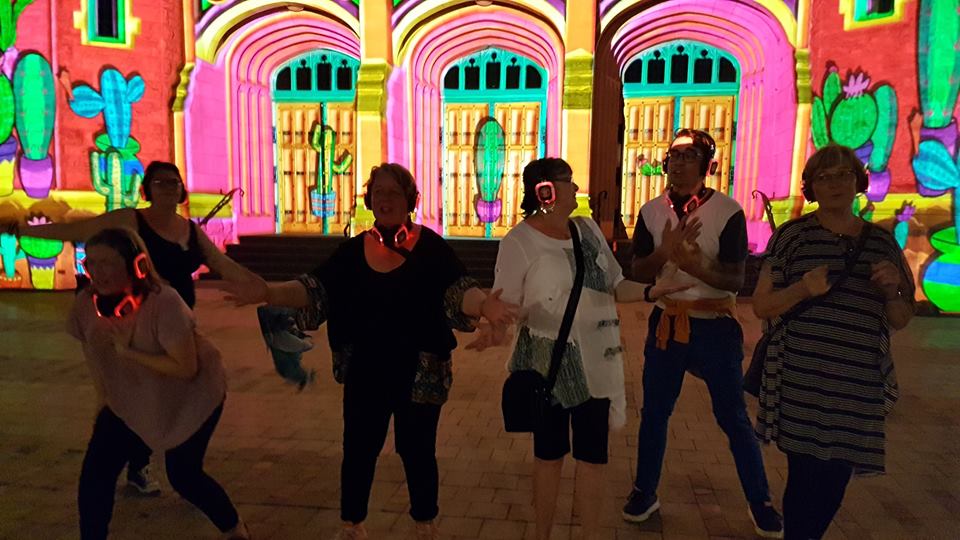 Monski Mouse's Baby Disco Dance Hall
Why toddle when you can dance? Join DJ Monski Mouse for this international hit with the under fives AND their parents/carers. Expect bouncing, bopping, beautiful, bonkers fun with retro hits, pop favourites and thumping nursery rhymes. Get glam and put your disco-dancing-booties on.
FIND OUT MORE INFO HERE | READ OUR 2013 REVIEW HERE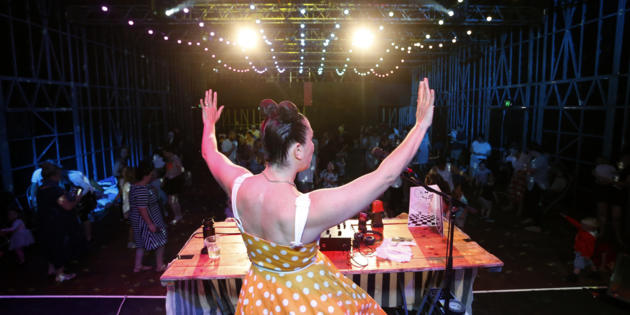 Mr Snot bottom's Horrible, Terrible, Really, Really, Bad, Bad, Show
He's The Willy Wonka of Weird, The Prince of Putrid, The King of Kids Comedy, it's the disgustingly distasteful Mr Snot bottom. Returning by popular demand, Mr Snot bottom has promised a beautiful, elegant and polite piece of performance… So expect a horrendous hour of the most appalling acting, stupidest scripts and just-dumb dialogue in a putrid performance of horrid humour, that will make you absolutely, utterly… adore every minute.
FIND OUT MORE INFO HERE | READ OUR 2013 REVIEW HERE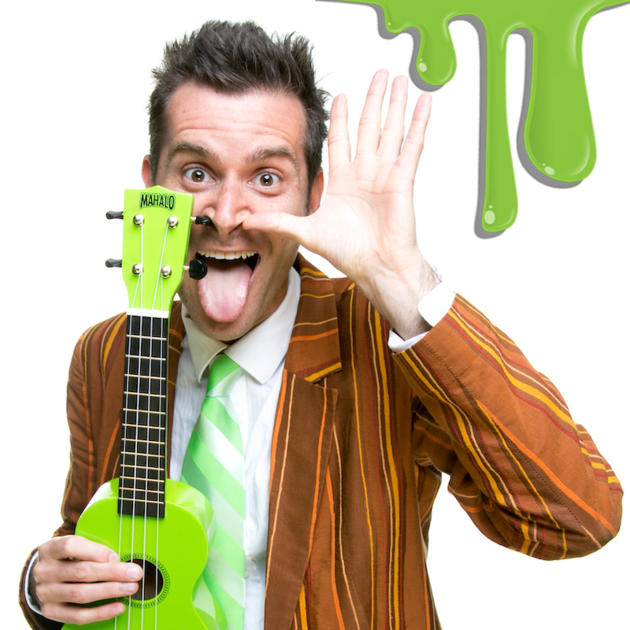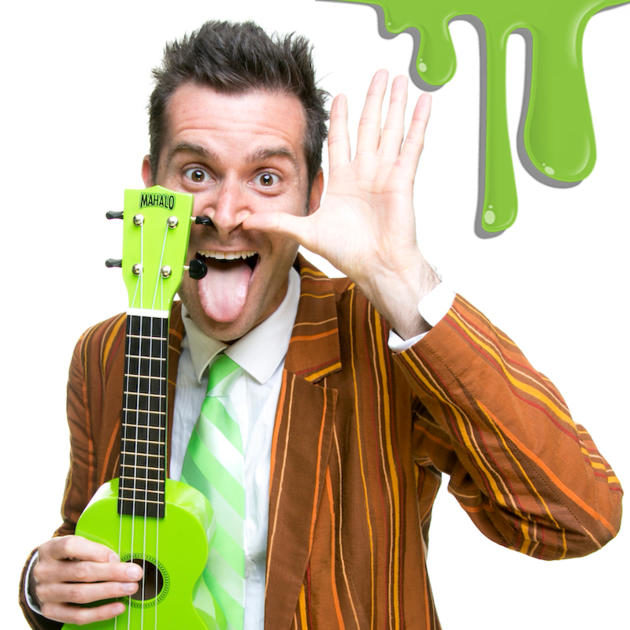 Petit Circus
Petit Circus returns with a brand new show in 2020. See why this audience favourite has performed at Fringe every year for ten years. A 45 minute show packed with amazing acrobatics, stacks of silliness, perfect for children aged 3+, and the young at heart.
FIND OUT MORE INFO HERE | READ OUR 2017 REVIEW HERE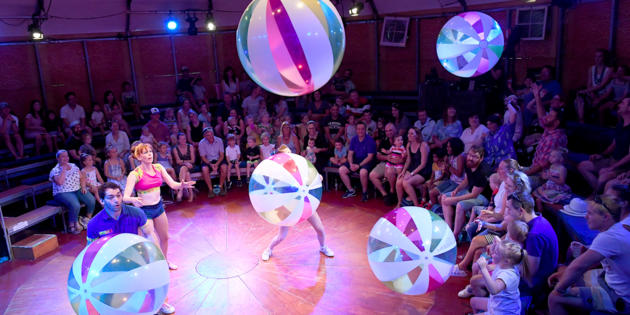 Soweto Gospel Choir
Hailing from the town of Soweto, the birthplace of South Africa's democratic movement, Soweto Gospel Choir continues to inspire audiences around the world with their powerful blend of African gospel, freedom songs, and international classics.
FIND OUT MORE INFO HERE | READ OUR 2017 REVIEW HERE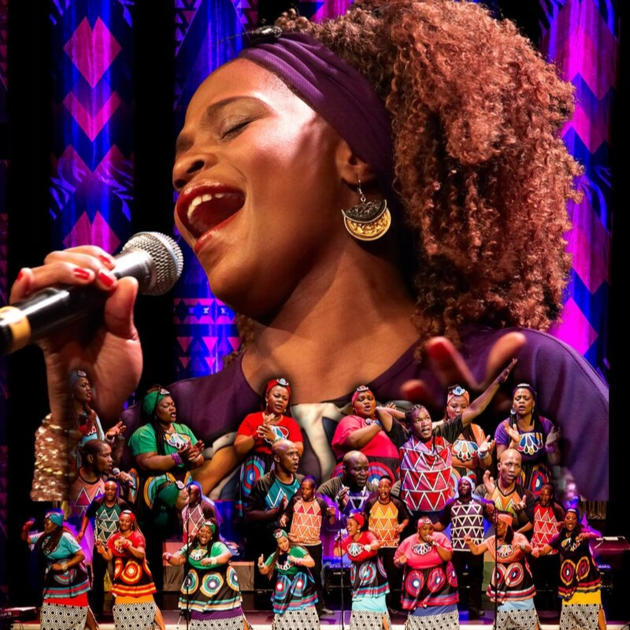 Yabarra – Dreaming in Light
Journey along an immersive dreaming track to experience story of creation and country at Tandanya. For all 31 days and nights of the 2020 Fringe, audiences are invited to come experience the dreaming through cutting edge light technologies and state of the art illuminations. A free story for all generations and all communities to share in. Yabarra will be a unique indoor cultural experience which will engage, immerse, and educate all who share the dreaming in light.
FIND OUT MORE INFO HERE | READ OUR 2019 REVIEW OF YABARRA- GATHERING OF LIGHT HERE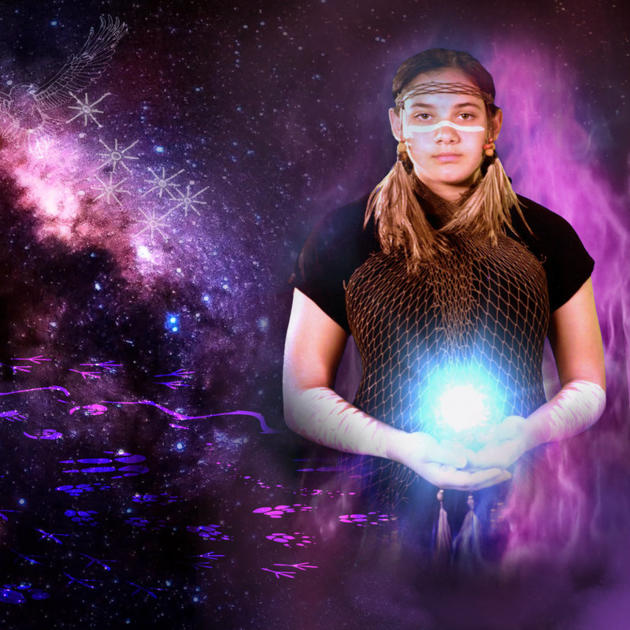 ---
What: The Adelaide Fringe Festival | Family Friendly Shows
When: Friday 14 February – Sunday 15 March 2020
Where: Various locations and venues across South Australia
Who: Families
At Play & Go Adelaide we make every effort to provide accurate information to the best of our knowledge at the time of publication. We recommend confirming times, dates and details directly before making any plans as details may be subject to change.
Image Source: Adelaide Fringe website, Play & Go Adelaide, Cath Leo Photography
SUBSCRIBE
Want to get all the latest events and activities straight to your inbox?
Subscribe to our weekly email newsletter below to keep up to date with our latest posts and find out all the best events & activities for Adelaide families. Newsletters are only sent once a week, and you may sometimes get a special offer exclusively for our subscribers only!