Family Friendly Shows at the 2021 Adelaide Fringe
The Adelaide Fringe is always an exciting time of the year with plenty of free family friendly entertainment and fantastic shows for kids.
The Adelaide Fringe runs for four weeks from mid-February to mid-March and there is something for absolutely everyone on offer, from street theatre and circus acts to world-class music, cabaret, theatre and comedy. Be sure to get your tickets early to the shows you want to see as many sell out fast.
In 2021, the Fringe will be operating within government guidelines that may be in place around COVID-19 regulations, travel restrictions and/or crowd limits.
Children's Events at the Adelaide Fringe 2020:
The Fringe Guide is out now and loaded full of shows and events suitable for all ages. Despite the COVID-19 situation, there are over 40 "Children's Shows and Events" this year.

If you find it overwhelming going through the Fringe Guide and don't know what to go and see, check out our list here of shows or performers we've seen before, and some new ones we're looking forward to seeing this year.
Here are some family-friendly shows and events to look out for this year:
Adam Page – For Kids… and their Adults
After a sell out 2020 Fringe, Adam Page returns with his kids show that's just as good for their adults – but mostly for the kids (but also for their adults). Prepare to say things like "OOOO" and "AAHHH" as Page wrangles a multitude of sounds both silly and sillier through his space age looping pedals and effects.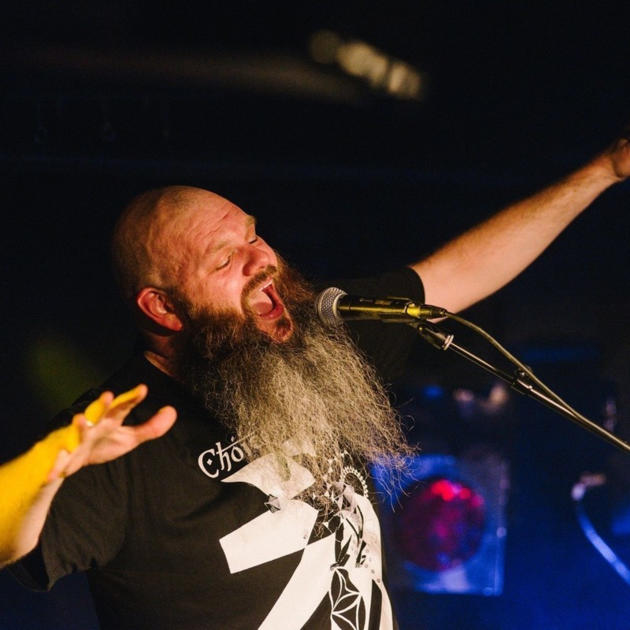 Aerialicious
'AERIALICIOUS' is a spectacular display of aerial grace and beauty. High flying, high energy performers treating you to breathtaking aerial manoeuvres which will thrill and inspire. Be delighted by the special 'Cirque' type skills and moves which will have you gasping in awe.


Alphabet of Awesome Science
Join professors Lexi Con and Noel Edge (the Word Nerd and the Science Freak) for a thrilling voyage through the alphabet -where BIG words inspire BIG science. Race from A to Z in a show that's over-flowing with sesquipedalian words and thrilling science. Favourite moments return in 2021 alongside a spectacular collection of tongue-twisting fabulous new surprises – that freeze, squirt, burst, float and explode.

Around The World with Mozart the Banana Man!
You may have spotted Mozart the Banana Man sharing smiles and making the world a better place. Now catch his first official Fringe Show. The purpose of this show is to educate children on the merits of foreign cultures, to squish cultural intolerance and inspire openness towards all people.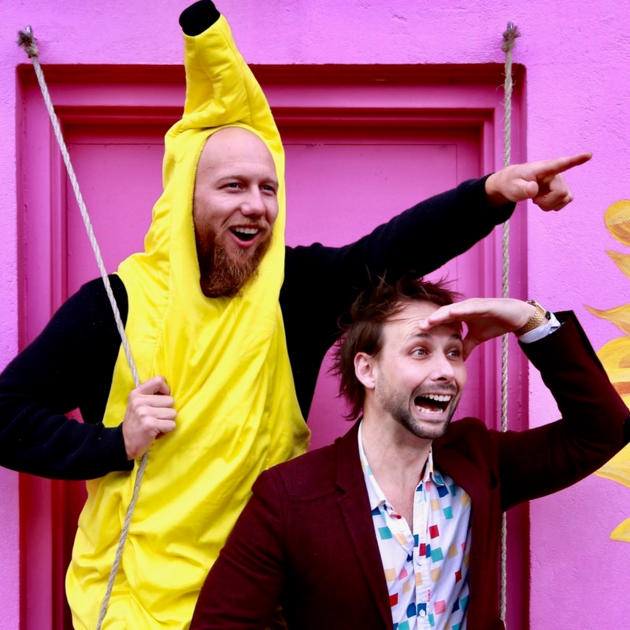 Best of Kids Fringe
A fun Fringe 'best of show' for kids. Keep them clapping and cheering along with circus performers, magicians, bubble artists, clowns, sing-a-longs and puppeteers throughout this ever changing silly spectacle like none other.

Big Tops & Tiny Tots Circus Show
After a sold out season at Edinburgh Fringe, this silly circus adventure is back with non-stop giggles for kids aged 3-7. With unicyling, hula hooping, plate spinning and plenty of (safe) help from the audience, kids will be somersaulting out the door with excitement, ready to set off on their very own circus adventure.

BOREALIS
Art meets technology in this magical installation allowing you to experience the magic of the Northern Lights right here in Adelaide. Dan Acher's BOREALIS had its Southern Hemisphere premiere in Adelaide Fringe 2018. Since then, it has travelled the world and wowed audiences in a dozen countries and makes a much-anticipated return this Fringe.

BREATHE

Breath is the difference between a shout, a whisper, a gasp or a yawn. Our breath changes in moments of excitement, relief, exertion, relaxation and surprise. Join 17 of Adelaide's best upcoming acrobats as they use their breath to take you on a journey filled with group connection and astounding acrobatics.
Bubble Show with Mini Milkshake
A New Bubble Show Every Year from Fringe favourites and World Class Soap Bubble Performers Dr Bubble and Milkshake with TV appearances across Europe and Asia. See Shadow Bubbles, Illuminated Bubbles, Square bubbles, Smoke bubbles, spinning carousels, track bubbles, vortexes, bubble puppets, giant bubble tubes and a million-bubble finale.
FIND OUT MORE INFO HERE | READ OUR 2016 REVIEW HERE

The Choir of Man
Back touring Australia with their good-time powerhouse vocals celebrating your favourite pub classics, rock ballads and pop hits. Combining live music, stunning voices and high energy dance, with everything from pina coladas to live pint percussion, this award winning show is a rollicking good time set in a real old-fashioned pub with working beer taps.
FIND OUT MORE INFO HERE | READ OUR 2019 REVIEW HERE

CIRCUS
From the creators of 'The Greatest Magic Show', CIRCUS is the latest trailblazer in children's entertainment sure to astound & amaze the entire family. Featuring world-class illusions, impressive feats of acrobatics, mind-boggling juggling stunts poised high above the stage, & enough side-splitting comedy to send any grown man running for the toilet.

Circus Wonderland – A Mermaid's Tale
Wonderland Spiegeltent presents Circus Wonderland – A Mermaid's Tale. An ALL NEW all-star line up of fun and the Golden Era of Circus. See the sideshow antics of a mesmerising cast of world class circus performers presenting a hilarious and thrilling magical Circus Wonderland.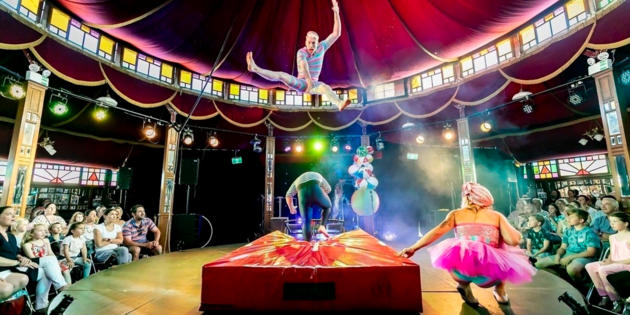 CSI Kids Interactive Detective Game
This interactive game gives participants the chance to asses the crime scene, explore the evidence, interview suspects, collect and analyze finger prints and SOLVE THE CRIME. Perfect for ages 7-13. Race your friends, play as a group to beat the clock or play as a fun family activity.

Disney Delights
Be taken on a magical, musical journey through the biggest and best Disney songs, from 'Mary Poppins' to 'Frozen'. Relive all your favourite enchanting songs performed by Benjamin Maio Mackay (Great Detectives) and Laura Desmond (socially [un]acceptable) in this family friendly affair.

Especially on Birthdays
A wildly imaginative image-theatre performance for 3-10 year olds and families, Especially on Birthdays recreates all the joys, excitement and concerns of a pair of twins and a birthday that one of them doesn't want to have. Presented by The PaperBoats, winner of Adelaide Fringe Award 2020 – Best Children's Event.

FRINGELAND
ARTHUR presents FRINGELAND. Enclosed in a old Art Deco building in the CBD FRINGELAND is a bar, an immersive art adventure and an ever changing line up of live performance. Open from 5pm, audiences are free to roam around the building exploring the various rooms. Some rooms have 10 min shows from Fringe Artists so you could see over 10 shows a night if you so wished. Some rooms are immersive art rooms and some rooms house international artist via Zoom.

G-NAT!ON 'Our Time'
G-NAT!ON take the stage for a high-energy, up-tempo dance and live music show featuring their original songs as well as tunes from your favourite female POP/RnB & Hip Hop artists. This show is dripping with attitude and builds on what we all love about female girl groups. Think girl power, think infectious pop, think feisty vocals, think powerful harmonies, think fun.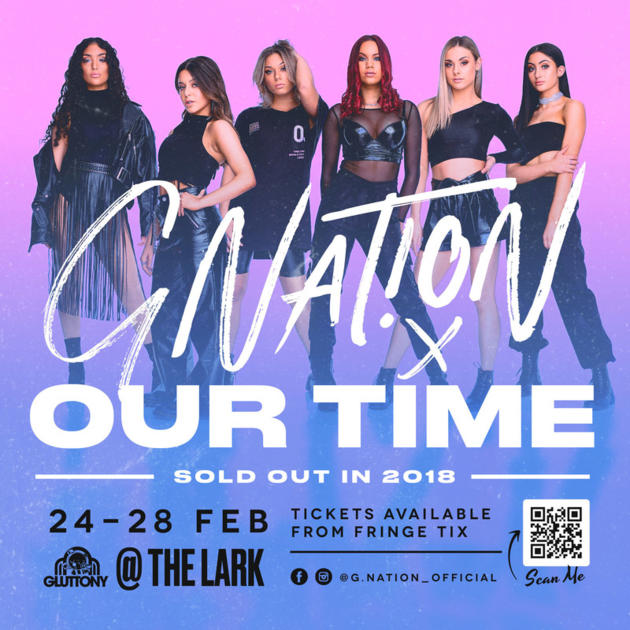 The Greatest Magic Show!
This multi-award-winning, sell-out sensation of 2020, is once again set to return to Adelaide Fringe with more whimsical wonders than ever before. Having garnered international acclaim in countries such as Scotland, New Zealand and England; the stars Sam and Justin will be hitting the stage with brand new illusions direct from a Las Vegas stage.

HeartKids Fairies and Trolls Enchanted Garden
HeartKids Enchanted Fairies and Trolls Garden – a quest for the bravest of hearts. Follow the path through the enchanted garden, collect the clues and solve the magical riddle. Carclew House is the perfect backdrop for an enchanting family day out. Funds raised will go to HeartKids to support children living with congenital and acquired heart disease.

Jackson vs Jackson
The Adelaide Fringe award-winning & sell-out show is back. Pay tribute to the King and Queen of pop with back to back Michael, Janet and Jackson 5 mash-ups in the signature style of creator Charmaine Jones. Your favourite hits take on a new face, pick up a new pace and light up the stage in this Thriller performance.
FIND OUT MORE INFO HERE | READ OUR 2018 REVIEW HERE
Junior Detective Collective: The Mystery of the Golden Scoop
In this exciting new 'whodunit', everyone's guilty. Join the 'Junior Detective Collective' and work together to unravel the mystery of who stole the golden scoop. This show has a "choose your own adventure" style structure, where the children join the 'Junior Detective Collective' and play a pivotal role in unravelling the mystery. The audience not only personally discover and reveal hidden evidence, but ultimately, they solve the mystery.

Mickster's Magic Gadgets: Reloaded
Mickster the Trickster's award-winning magic show is BACK for Fringe 2021 – and better than ever. Filled with all new tricks, special effects and surprises, kids will love helping Mickster find his missing cheeseburger, and becoming part of the show along the way.

Monski Mouse's Baby Disco Hall
Join DJ Mumma, Monski Mouse and her Dancers for 50 mins of bonkers, bopping family fun. This international hit kids show, lets parents and 0-5's loose on the dance floor in this friendliest of discos. Expect high-energy smiling to retro beats and thumping nursery rhymes.
FIND OUT MORE INFO HERE | READ OUR 2013 REVIEW HERE

MR BADGER
Mr Badger tells this much loved, classic story celebrating the joys of nature and friendship. An intimate, delightful storytelling performance makes an ideal family outing and shared experience for ages 5-95. Garden setting under a shady tree, picnic style seating and atmosphere.

Mr Snotbottom: 10 Stinky, Silly Years!
Star of the Award Winning 'Busy Bodies' podcast, fringe favourite Mr Snot bottom promises to have the entire family gasping, groaning and howling with delight with the most hysterically deeeeesgusting moments from a career of sell-out shows and rave reviews.
FIND OUT MORE INFO HERE | READ OUR 2020 REVIEW HERE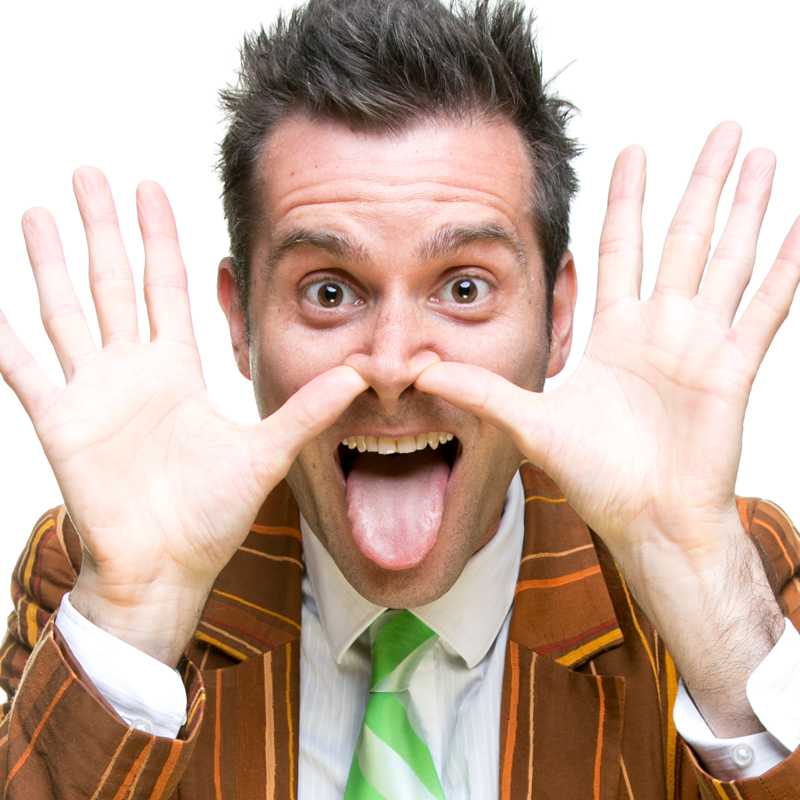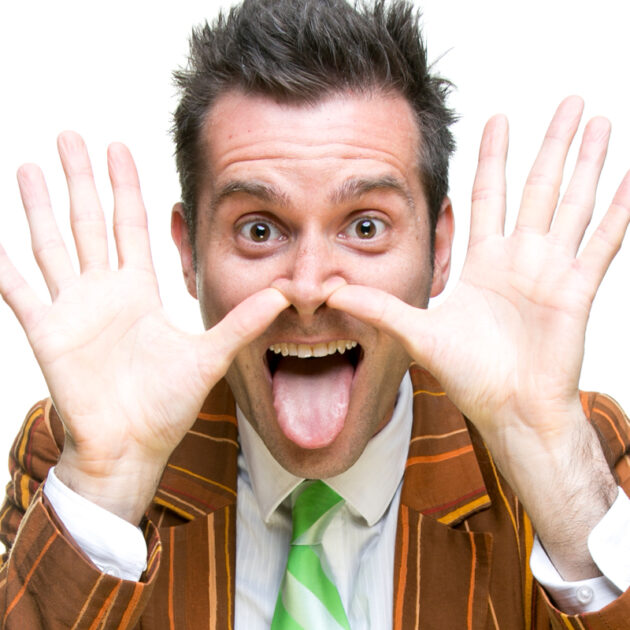 Oriental Jazz Family Concert
This show is certain to entertain and culturally entice families with young children. Be delighted with grooves and beats with an oriental flair. Spend quality family time and sway to rhymes with a cuban or blues touch, giving your child a most colourful tour with music.

Peter Combe in Fix the Fence With Sticky Tape
Legendary children's singer and songwriter Peter Combe, is back with a new show together with the all singing, all dancing Theatre Bugs kids. Wash Your Face in Orange Juice (of course) Everybody's Got a Little Rhythm, Jack & the Beanstalk, Newspaper Mama, Music of the Day, Stuck in a Pizza, Spaghetti Bolognaise, Toffee Apple, Juicy Juicy Green Grass… the perfect show for the young and young at heart.

Petit Circus: Bon Appetit
Petit Circus returns with a brand new show in 2021. Bon Appetit, a brand new themed circus show set in a restaurant, this 45 minute show is packed with amazing acrobatics, stacks of silliness, perfect for children aged 3+, and the young at heart.
FIND OUT MORE INFO HERE | READ OUR 2017 REVIEW HERE

The Secret Garden
Step into the enchantment of a "Secret Garden" with your family, and soak in the nurturing delights of nature. This delightful performance installation by Ink Pot Arts' young actors at Duck Flat Community Garden, Mount Barker, brings a much-loved story to life through performance, puppetry, soundscape, new media and interactive elements. Spend some time in the garden, where you will encounter characters from the play, and piece together a familiar story in new ways.

STEMtacular!
Crazy about technology? Enjoy cool gizmos? Interested in coding? Play, laugh, and learn as you interact with technological wonders, cutting edge gadgets, drones and curiously addictive puzzles. Engage in hands-on activities with students and staff of the Australian Science and Mathematics School (ASMS), Flinders STEM Academy and STEM Outreach team as you explore spectacular STEM.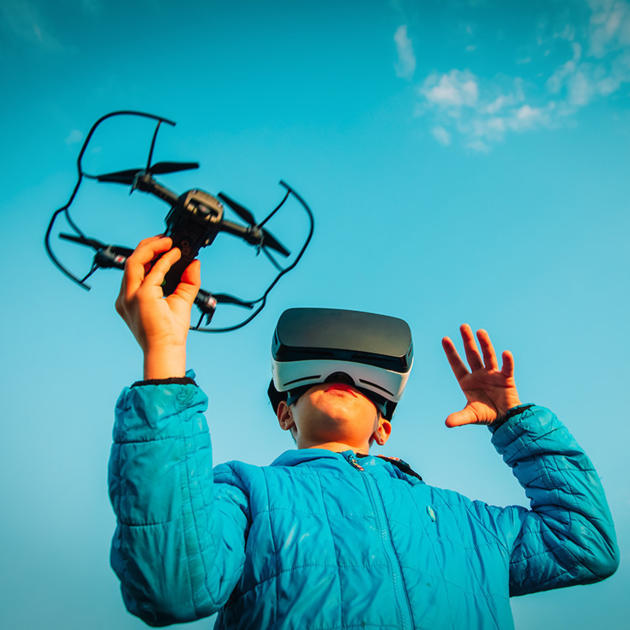 Switch Witchetty
A high-energy fairy tale adventure played on a set of milk-crates, bedsheets, and newspaper swords, using original music and comedy to question the role empathy plays in decision making. Switch has left audiences laughing and singing along from Sydney to Edinburgh.

The Teddy Bear Picnic
Take a picnic rug, your kids and of course your TEDDY. For ages up to 10 years, the event will include live performances, songs, dancing, character storytelling, giant games and craft activities, food and drink vendors, and much more. Held at Prospect Memorial Gardens.

Mary Poppins
Jane and Michael have broken many a nanny, but Mary Poppins uses a mix of magic and common sense to teach us how to value each other again. Even grown-ups can learn a lesson or two from the nanny who advises that "Anything can happen if you let it." A supercalifragilisticexpialidocious show that will have the whole family smiling and laughing together.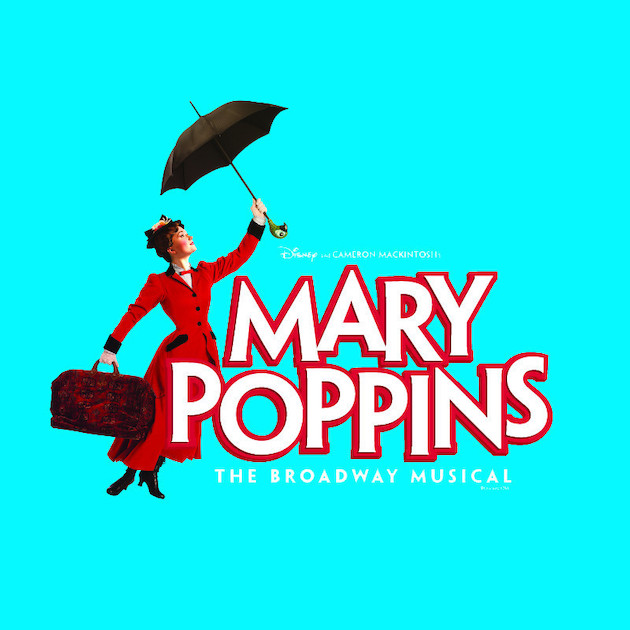 Atlantis Untold – The Movie
A full-length feature film made in South Australia with over 100 cast & crew. The story follows the journey of brother and sister Jack and Skye Noble, who are forced by circumstances to conquer the opposing forces of an inner world. Descending deeper into unknown spheres, their struggle brings them to the City of Atlantis.
'THE LITTLE MERMAID'
The Spirit of the Sea tells the story of Ariel, a Little Mermaid who dreams of living in the human world. She collects human things which have fallen into the sea and swims up to a rock to watch the ships.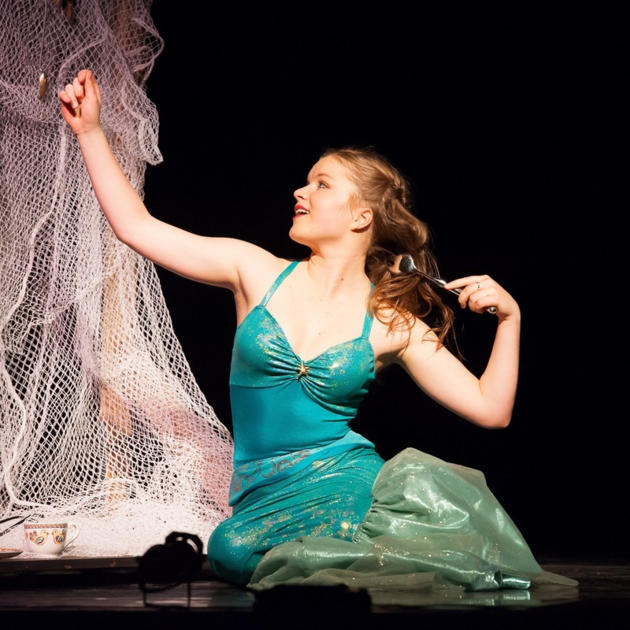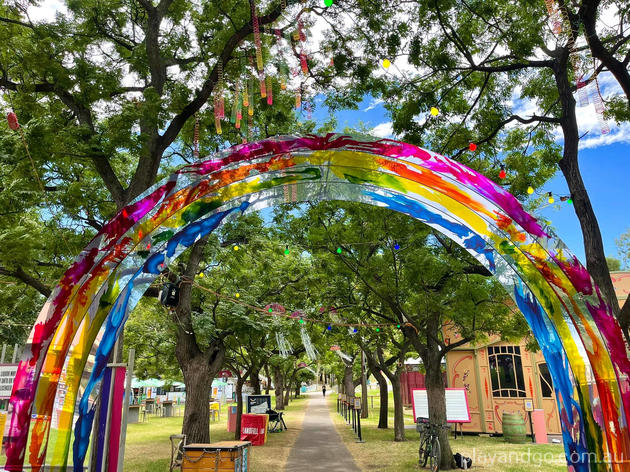 ---
For more information and all enquiries please visit the Adelaide Fringe website.
What: The Adelaide Fringe Festival – Family Friendly Shows
When: Friday 19 February – Sunday 21 March 2021
Where: Various locations and venues across South Australia
Who: Families
At Play & Go Adelaide we make every effort to provide accurate information to the best of our knowledge at the time of publication. We recommend confirming times, dates and details directly before making any plans as details may be subject to change.
Image Source: Adelaide Fringe website & Play & Go Adelaide
SUBSCRIBE
Want to get all the latest events and activities straight to your inbox?
Subscribe to our weekly email newsletter below to keep up to date with our latest posts and find out all the best events & activities for Adelaide families. Newsletters are only sent once a week, and you may sometimes get a special offer exclusively for our subscribers only!