Adelaide July School Holidays 2019
Find all the best activities & ideas for the Adelaide Winter School Holidays.
To make it easier for you to find things for the kids to do during the school holidays, the Play & Go team have put together our Holiday Guide featuring some of the most popular, and some not-so-well-known activities on offer. There are venues all over Adelaide that offer vacation care programs, workshops, clinics, classes and activities for the kids, plus there are plenty of fun things to do together as a family.
We also have an extensive list of individual posts listing special events, entertainment, shows and much more in our
Winter Holidays 2019 category.
---

Australian Sports Camps
Australian Sports Camps have run camps for over 36 years and provide the best sports coaching for boys and girls of all standards.
ASC programs are skills-based, interactive and fun, to ensure that participants improve their game and their love for their chosen sport. ASC 3-day camps will feature elite players and guest coaches.
Join ASC for an invaluable sports camp experience and improve your playing ability with their structured and progressive programs including specialist coaching sessions. The programs cater for 6-16-year olds of all playing abilities and each program runs from 9am-3pm daily.
ASC Camps to be held at Westminster School, Marion from Monday 8  to Wednesday 10 July 2019, 9am-3pm:
AFL Football
Basketball
Netball
Soccer
Horse Riding
ASC have also partnered with Community Sports Camps and the amazing Megan Jones Riding School to offer other camps in AFL Football, Soccer, Basketball, Netball and Horse Riding. Visit the website to book an exciting ASC camp or partner program now, have fun and be fit, active and engaged these Winter holidays!
**Special offer for Play and Go readers: save 20% on ASC 3-day camps – use this coupon code: playandgowin19 when booking online.
Cost $236 for three days instead of $295. Offer not available for partner programs including horse riding, please visit the website for more information.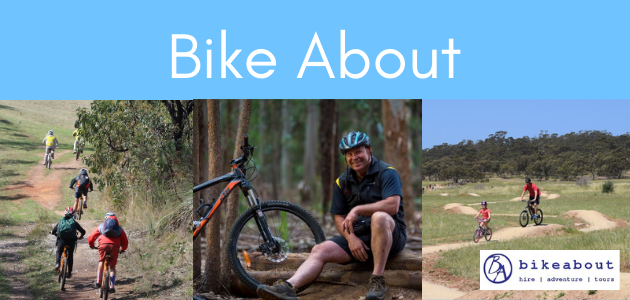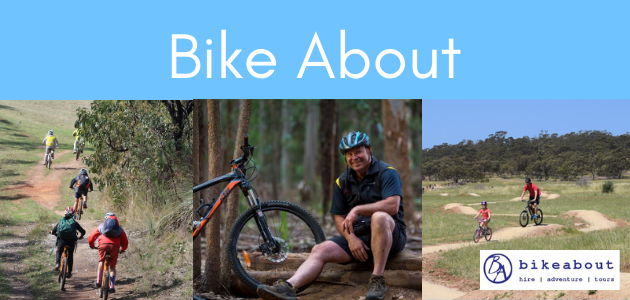 Bike About
Bike About are running Mountain Bike Skill training for beginners at Cobblers Creek MTB park beginning 8 July for ages 8 to 14.
Training will include:
Handling your bike
Trail respect
Braking
Cornering skills
Gears
How to look after your bike
Small jumps
Session cost: $25 per child with own bike or $45 with a hire bike & helmet supplied.
Monday 8 – Friday 19 July 2019 | 8 to 11 year old, 10.30am | 12 to 14 year old, 1.00pm | Sessions are 90 minutes long.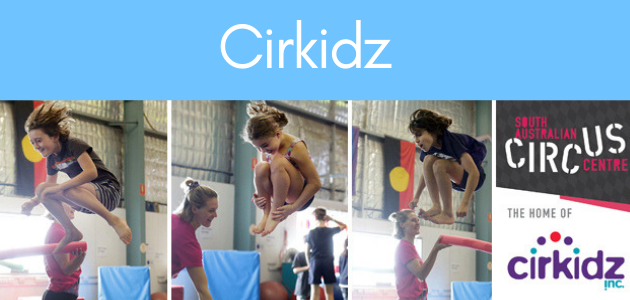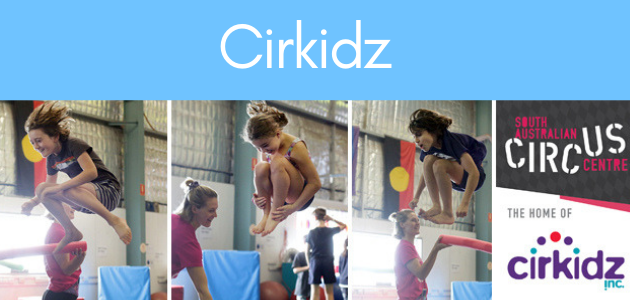 Cirkidz
Cirkidz non competitive programs are built with a focus on mindfulness, safe risk taking, inclusion, social interaction and are reflective of the Future of Work requirements which predict the creative and strategic learning and thinking skills that our students will need in the future. Cirkidz also has  science to back this up! Recent UniSA research studies show an increase in student motivation and engagement as well as improved mental health when participating in circus activities at school. So basically what Cirkidz are saying is YES circus is really fun, but it's also very good for you!
Cirkidz July Holiday Program 
Soar: It's all about aerial! trapeze, tissu (silks), cloud swing, hoop and more!
Off the Wall:  Tumbling, acrobatics, bouncing, trampoline, foam pit (plus plenty of crash mats).
Circus Pick'n'Mix: Pick your activities out of a hat!
Ready, Set, Circus: Bounce, climb, roll, chase, throw and sneak your way through the circus alongside your teammates and learn some new skills as you play.
Parkour  (Ages 8-12 only): Monday 8, Wednesday 10, Friday 12, Tuesday 16 & Thursday 18 July 2019
Monday 8 July 8 – Friday 12 July & Monday 15 – Friday 19 July 2019 | 5 – 12 year olds: | $55 half day, $100 full day
PLUS special under 5's program –  Tiddlerz Circus Play
Go along and spend some time with Trainer Joel! Each session will run for 90 minutes and include one hour of structured circus class followed by 30 minutes of free circus play! All Little People must be accompanied by their Big Person for this session.

Saturday 13 July 2019 | 9:30am – 11:00am or 11:00am – 12:30pm | $25 per session | Ages 2.5 – 5
Erin Bell Netball
EB Netball Clinics July School Holidays
Erin Bell Netball Clinics have specialist position sessions at every location these holidays – shooting, mid-court and defence with specialist coaches Kate Shimmin, Hannah Petty, Khao Watts.
Plus general skills clinics for those wanting to learn or extend their basic skills.
Glenelg, Unley, Campbelltown and Golden Grove.
Inspire, Educate, Fun!

Head for the Hills
School Holiday Mountain Biking Adventure
The program begins with a basic skills coaching session to teach participants the fundamental skills of mountain biking including body position and moving on the bike, braking technique, gear selection as well as other handy tips to help ensure a safe and enjoyable experience for all.
Once everybody is comfortable and settled on the bikes, the adventure begins. A series of geocaches containing cleverly constructed cryptic clues are hidden all over the Craigburn Farm trail network. Participants work as a team using good old maps (not google-maps!) to find and decipher each clue, which hints to the next geocache's secret location and the best trail to get there. Participants will cover over 12 kilometres of trail and climb around 300 vertical meters during their adventure. After all the geocaches have been found (approximately 4 hours in the park), riders will travel to the Blackwood Community Centre for some well-deserved rest as well as a bike maintenance workshop and more mountain biking activities.
Fun activities include:
• Skills Coaching with Tyson Schmidt (2017 & 2018 Australian Downhill World Championships Team Manager)
• Introductory trail ride
• Geocache Hunt by Bike
• Bike Maintenance Course
• Bike & Helmet Included
Tuesday 9, Thursday 11, Tuesday 16 & Thursday 18 July 2019 (more dates may be added) | 9am-5pm | Drop-off at 9am on Craigburn Rd, Blackwood (map) | Pickup at 5pm at Blackwood Community Centre , 4 Young St Blackwood (map) | Ages 11 – 14 years
ICA Sportzworx Stepney
Join ICA Sportzworx Stepney for some school holiday fun. Come and play indoor sports at their popular school holiday clinics. Full day and morning sessions are available, both starting from 9.30am.
They provide a program full of fun indoor sports and games for the kids. This includes indoor cricket, soccer, netball and dodgeball plus much more. Kids are supervised at all times and they are within a safe indoor environment.  Their Junior Sport Coaches cater for kids of varying ages and skill level.
Group discounts are available to be shared amongst your family and friends. Plus, Lunch is provided for all kids.
Check out their website and booking form to view the available dates here.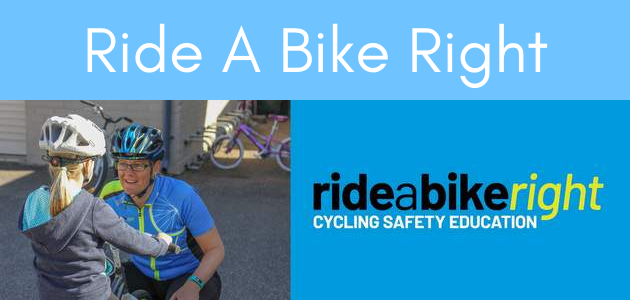 Ride-a-Bike Right
School Holiday Programs 1st and 2nd weeks of July School Holidays
Ride-a-Bike Right has mastered the art of teaching anyone to ride a bike. Operating since 2011 they have taught thousands of kids the joys of bike riding. Your child can learn the skills too in a supportive environment that teaches children to ride a bike the right way.
Ride-a-Bike Right offers group learn to ride classes for children in Reception and older, as well as private lessons at times to suit your family. Bikes are provided for all lessons
Group lessons consist of 3 x 1 hour lessons over 3 days, (one hour each day). See the website link below to view the July lessons timetable.
July Holidays Group lessons will be held on 8-10 July and 17-19 July, with private lessons also available in the holidays.

Wilderness Escape Outdoor Adventures
Give the Gift of Adventure this July with Wilderness Escape Outdoor Adventures School Holiday Programs.
Wilderness Escape Outdoor Adventures programs are dynamic, fun, and let your children explore all the wonders of the great outdoors. Including a range of activities from rock climbing and mountain bike riding to nature days and billy cart racing, for ages 5-17, they have the perfect program for your child.
Wilderness Escape Outdoor Adventures is SA's largest outdoor education company, with a team of experienced instructors at accredited locations and venues. You can rest easy knowing that your children are having the adventure of a lifetime, under their highly qualified care. 

Woodhouse Activity Centre
So many reasons to LOVE winter at Woodhouse… Whack on your beanie, slide on your gloves, layer up and have some screen-free fun in the great outdoors, with kids-only and family fun just 15 minutes up the freeway.
'DROP & GO' Day Camps Kids Only – Designed for boys and girls aged 5-13, the 'drop & go' day camps are fully facilitated, fully catered and offer a different theme each day, so you can book for 1 day, or all 10!
Qualified instruction, care and entertainment for your cherub from 9am-5pm plus all equipment, materials and supplies
Delicious and nutritious, morning tea, lunch and afternoon tea (dietary needs catered to, Woodhouse Activity Centre is nut free)
One very good night's sleep from a very exhausted (and happy!) child and a lifetime of memories.
DAY ACTIVITY PASS Family Fun – Open 7 days, explore 54 hectares of gumtree-studded countryside, with unlimited use of onsite activities including:
30+ obstacles on CHALLENGE HILL
THE LABYRINTH – giant split level maze
2 fast and furious TUBE SLIDES (weekends only)
9 'hole' DISC GOLF – like regular golf, but with a Frisbee!
7 ORIENTEERING courses
CAMPING & ACTIVITY PASS Family Fun – There are numerous un-powered camping areas, complete with shared campfire circles and adjacent Basecamps which have been fitted with deluxe creature comforts including toilets, hot showers, hand dryers, vanity mirrors and power points for your hairdryer. Shared dining halls provide shelter, tables and seating, sink and BBQ facilities. ANNNND your camping fee also includes access to all the awesome onsite activities!
37 Spring Gully Road, Piccadilly | Ph 8339 3333 | Email info@woodhouse.org.au
---
Want even more inspiration for the Winter School Holidays?
Click here

 to take a look at our list of ideas for every school holidays.
Remember, you can always check in with your Local Library (find yours here) or your Local Council (see our list) as most run special activities for children every school holidays – and many are inexpensive, or completely free!
Subscribe to our Weekly Newsletter
Keep up to date with our latest posts and find out what's on, where to go and what to do with the kids in and around Adelaide.
At Play & Go Adelaide we make every effort to provide accurate information to the best of our knowledge at the time of publication. We recommend confirming times, dates and details directly before making any plans as details may be subject to change. Holiday Activities in Adelaide…What do to with the kids during the holidays…School Holiday Ideas…South Australian school holiday guide…Great school holiday ideas….What's on for kids in Adelaide 
---