Summer School Holidays in Adelaide
Find out what to do and where to go during the December and January School Holidays with kids in Adelaide. This is your handy guide to the top activities, ideas, events and school holiday programs in Adelaide during the school holidays.
South Australian Summer School Holidays:
Saturday 11 December 2021 – Sunday 30 January 2022
To make it easier for you to find things for the kids to do, see our School Holiday Guide below, featuring some of the most popular, and some not-so-well-known activities on offer.
Most programs are open to school age children 5 years and older but there are some specifically for younger kids too. Remember to book in early if your child is interested in participating as there will be number restrictions and sessions can fill quickly. When making a booking be sure to tell them you heard about them through Play & Go!
We're continually adding new kids' activities, programs and events to our guide, so keep checking back for more fun school holiday ideas!
We also have an extensive list of individual posts listing special events, entertainment, shows and much more in our Summer 2021/22 School Holidays category.
---
Woodhouse Activity Centre
It's cooler at Woodhouse in every sense of the word!
Aside from the fact that it's generally 4 degrees cooler at Woodhouse than it is in the city… what's cooler than being on a 54 hectare natural wonderland where you can climb, crawl, swing and splash your way through more than 30 obstacles on Challenge Hill, tackle a giant split-level maze, whizz down two epic tube slides (weekends and public holidays only), conquer the ultimate bouldering challenge; Cameron's Climb, negotiate one of seven orienteering courses or have a round of disc golf?
Click through for your school holiday guide to Woodhouse, showcasing:
TWENTY-TENTY-ONE: New Year's Eve Camping Party featuring 'Twilight Tubing' and outdoor cinema
SCHOOL HOLIDAYS UNPLUGGED: 'Drop & Go' Day Camps for 5-13 year old boys and girls
DAY ADVENTURES: Access the activities from 9am-5pm 7 days a week, yes, including public holidays!
FAMILY GETAWAYS: Extend your adventure in a tent or cabin
CREATE MEMORIES, NOT LANDFILL: There a Woodhouse Gift Voucher to suit all budgets
WILDERNESS ESCAPE OUTDOOR ADVENTURES
Wilderness Escape Outdoor Adventures school holiday programs are back these Summer holidays!
Give your child the gift of adventure with one of their amazing outdoor programs. Ranging from snorkelling, kayaking, surfing, raft building, Adventure Hub ziplines and mega swings, exploring nature and wildlife, and much much more, there is something for every age group to do and see. Plus, it's fun and educational!
Wilderness Escape is one of the largest outdoor education program providers in South Australia and has been running for well over twenty years. With fully qualified instructors, and a wealth of experience under their belts you can rest easy knowing that your child is having a fun day under their care.
Ph: 08 8165 2022 | Email info@wildernessescape.com.au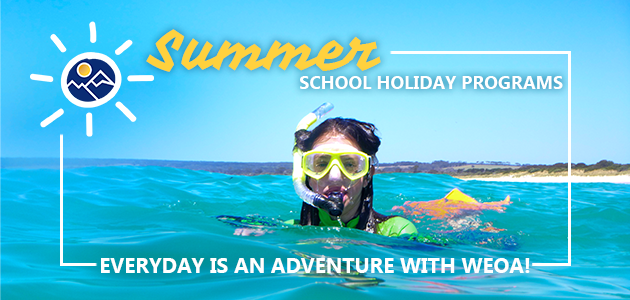 VACSWIM
VACSWIM is South Australia's most renowned summer holiday program providing pre-school children and primary school aged children (3-12 years) with opportunities to develop a range of skills and positive experiences in relation to water safety, confidence and competence in the water, personal survival activities and basic aquatic emergency procedures.
The program is South Australia's only Government subsidised and endorsed summer holiday water safety program and is centrally managed and administered by Surf Life Saving South Australia (SSLSA). The VACSWIM program is a critical part of South Australia's DNA with its outcomes an integral part of SLSSA's vision of 'Zero preventable deaths in South Australia's waters.'
Delivered as a 5-day program, the lessons are conducted by qualified Instructors in controlled environments located at school pools, public and private pools, beaches and lakes throughout regional and metropolitan areas of South Australia.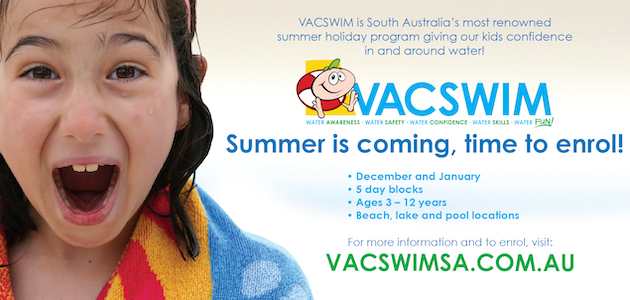 URTH CLAY STUDIO
School holiday pottery classes for kids.
Kids have wild imaginations. Urth Clay Studio is a place where children can explore their creativity. They can submerge their hands in the mud to reach places that regular conversations won't allow.
Urth Clay Studio's goal is to build self-confidence, trigger curiosity, and allow the artistic flair to bloom from each child.
Sessions: 27 – 29 December 2021, 31 December 2021, 3, 5 & 7 January 2022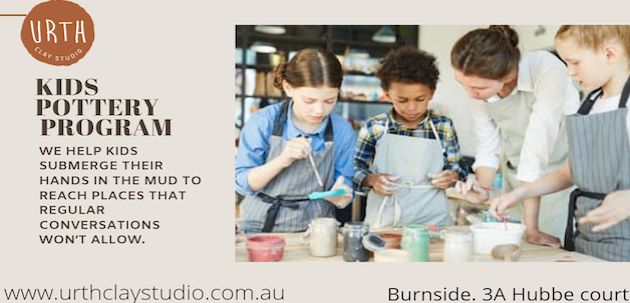 UNIQORN EATS
Uniqorn Eats is a fun-filled, over the top cafe on Grenfell st.
If you're looking for a food experience like nothing else you've ever seen before, you can't go past Uniqorn Eats, Australia's brightest, funnest and most colourful cafe! Inside is a magical wonderland of all things unicorns, rainbows and fun times.
Located at 226 Grenfell St (Trust us, you can't miss it!) This little hidden gem is everything a child or big child could ever dream of! We're talking rainbow pancakes, HUUGE waffles, burgers, over the top milkshakes, their world famous rainbow cheese toasties and ALL of the lollies and Uniqorn treats.
The adults aren't forgotten either, they have a great cocktail list, healthy brunch options and heaps of vegan options.
Uniqorn Eats adds some spectacular and crazy specials weekly, so make sure you follow their socials and flick them a message to reserve your spot
Check out their insta here for all of their amazing creations!

TREECLIMB
Tree-mendous school holiday fun at TreeClimb
Grab the kids and head into the Adelaide City Park Lands for a day in the trees.

For the smaller children (100cm +) TreeClimb has 3 levels of adventure all within the Kids Course. Each one ends in a zip-line, and is full of obstacles for your little ones to navigate at their own pace. Every climber has a different ability and their staff are trained to help them move through the course, build confidence and develop new skills.
Adults don't climb this one, they can however follow the whole way along from ground level or grab a seat with a good view and enjoy a coffee or two while the kids fly overhead.
For the more confident tweens, teens and adults (above 135cm) who are ready to head to new heights (literally!) the Grand Course is for you. Made up of 5 smaller courses, The Grand Course will be sure to test your boundaries. Filled with a range of obstacles including ziplines, a rock climbing wall and MORE!
Don't miss out, follow the link below to check out the availability of their session times and secure your spot!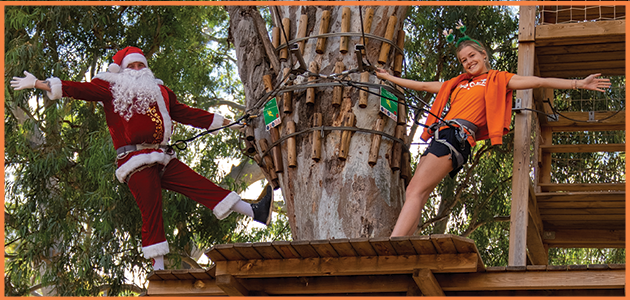 Temptation Sailing – Dolphin Boat Cruise
Temptation Sailing's Dolphin cruise is an absolute must-do.
Dolphins are one of the Earth's most fascinating and curious creatures. Experience an amazing wild dolphin encounter, something that you will remember forever.
Swim with dolphins – put on your snorkelling gear and immerse yourself into the dolphins' world. Their front swim puts you right in the middle of the dolphins riding between the hulls of Temptation. Or their back swim, where you will view wild dolphins swimming right alongside you.
Dolphin watch – for those who want to watch all the action whilst staying dry on board. Be in awe as the playful dolphins dart and weave between the boat's hull, just out of reaching distance, enabling watchers to enjoy and capture on film their playful displays.
Whatever you decide everyone comes away with a close-up encounter with wild dolphins.
Operating from Marina Pier, Glenelg only 15 minutes from Adelaide CBD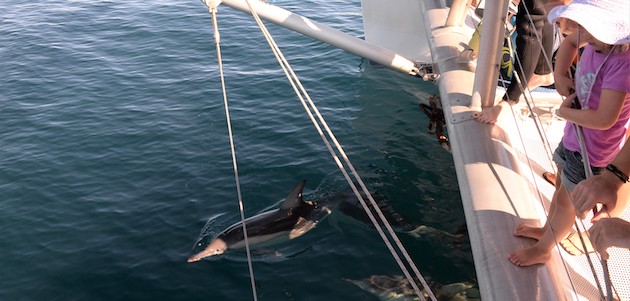 SHANX MINI GOLF
Australia's best mini golf has arrived in Adelaide!
Located at Regency Park Community Golf Course, SHANX @ Regency Park is a mini golf experience like no other and is an outstanding family based amenity for the entire community of Adelaide to enjoy.
SHANX @ Regency Park caters for children, families, golfers and everyone in between and is guaranteed to provide a fun, relaxed and exciting activity. With two pins per hole, the Regency Course provides a fun experience full of 'hole in one' opportunities, whilst the SHANX Course will challenge beginners and golfers alike. Night golf will be open for play on Fridays and Saturdays.
SHANX @ Regency Park will be open Monday to Thursday: 10am – 7pm, Friday and Saturday: 9am – 10pm and Sunday: 9am – 7pm.
Pricing is $14 per person and children under the age of 6 years are FREE. Groups of 4 or more are just $12 per person, which means a family of four can have a day out for under $50! Bookings are essential.
Regency Park Community Golf Course | Days Road, Regency Park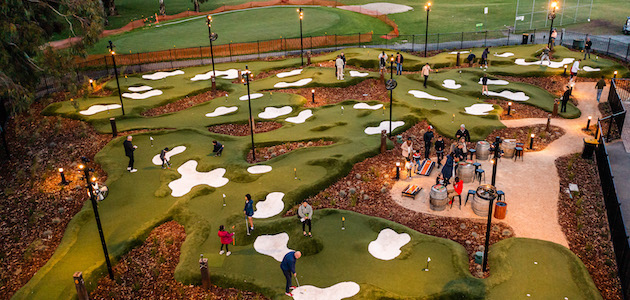 SANTA'S WONDERLAND
Santa's Wonderland is a magical white Christmas wonderland with rides, spectacular Christmas stage shows, a magnificent ice skating rink, tobogganing slides, a Christmas activity trail and even snow.
Tickets include 3 hours of fun with unlimited rides, ice skating, tobogganing, jumping castle zones, live Christmas stage shows, roving entertainment, an activity trail and showbag.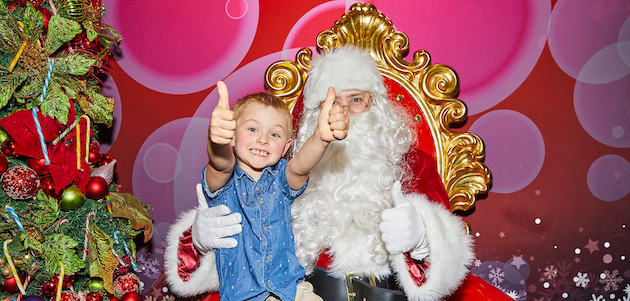 RIDE-A-BIKE RIGHT
School Holiday Group & Private Lessons
Ride-a-Bike Right has mastered the art of teaching anyone to ride a bike. Operating since 2011 they have taught thousands of kids the joys of bike riding. Your child can learn the skills too in a supportive environment that teaches children to ride a bike the right way.
Ride-a-Bike-Right are offering both private classes and group lessons during the Summer holidays with a range of options available including:
The traditional Learn to Ride 3×1 hour Program for children involves three one hour private lessons.
The Learn to Ride Starter Kit includes a 1 hour in person lesson plus video access to complete the lessons. Essentially, if you choose a video Starter Kit you'll have 1 hour in person with an instructor followed by access to the online videos to complete the steps.
Group Learn to Ride – School holidays intensive program – 3x one hour lesson over 3 consecutive days (one hour each day).
Various times for all bookings are available in December and January, so Ride-a-Bike-Right look forward to seeing you and your child in the coming holidays and be free of training wheels forever!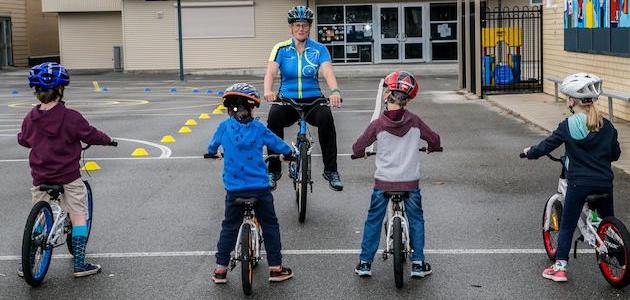 Port Adelaide Plaza
Entertain the kids for FREE these School Holidays at Port Adelaide Plaza with pizza making, fun bun decorating and giant games!
Thursday 13 & Friday 14 January | 11am – 2pm daily
Love Pizza? Join Sorriso Cucina Italiana for FREE Pizza Making Classes and eat what you make. Now that's amore! Bookings essential. BOOK HERE
Saturday 15 & Sunday 16 January | 11am – 5pm daily
'Come Play' – Giant Board Games including Giant Jenga, Lego & Connect Four
Thursday 20 & Friday 21 January | 11am – 2pm daily
FREE Bun Decorating with Bakers Delight
Saturday 22 & Sunday 23 January | 11am – 5pm daily
'Come Play' – Giant Board Games including Giant Jenga, Lego & Connect Four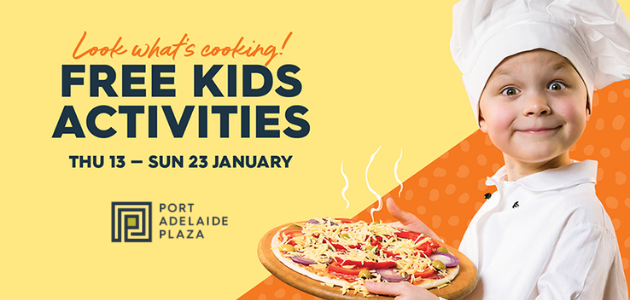 LARGER THAN LIFE AT MONARTO SAFARI PARK
Can you run faster than a cheetah? Do you know how long a lion's adult teeth are?
From gigantic giraffes to mighty big bison, discover wild facts about the larger than life animals at Monarto Safari Park! Draw, colour and get stuck into special school holiday activities including the chance to test how close your run speed comes to their cheetah. Pre-book your ticket for a supersized safari this summer.
Upgrade your visit with an Animal Experience – Meet some of your favourite animals up close with a behind-the-scenes experience. Feed their leggy giraffe herd or experience their breathtaking 360-degree lion encounter. View the wild range of experiences here.
Meet the Keeper – The best chance to see our animals enjoy a tasty snack or simply learn more about the park's amazing species.
Dates: Saturday 11 December 2021 to Sunday 30 January 2022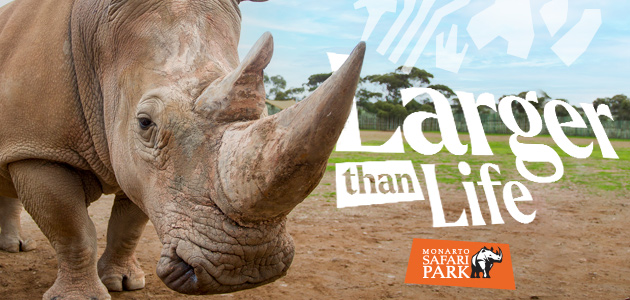 MIX 102.3 GIANT WHEEL
These school holidays experience Glenelg and surrounds like never before!
Mix102.3 and Lumo Energy SA are bringing the most popular ride back to Glenelg's Moseley Square during the school holidays – the MIX102.3 Giant Wheel! You will be able to enjoy the best views of Glenelg Beach while enjoying the sea breeze all Summer until May 2022. And don't miss the photo booth, which will give you the opportunity to capture special memories of South Australia.
The Giant Wheel is Australia's largest transportable Ferris Wheel, with 24 gondola which can hold up to 144 people. Open daily from 10am until 9.30pm, purchase your tickets in advance online and save. Suitable for all ages it's the perfect activity for the whole family to enjoy (children must ride with an adult if they are under 140cm or under 11 years of age).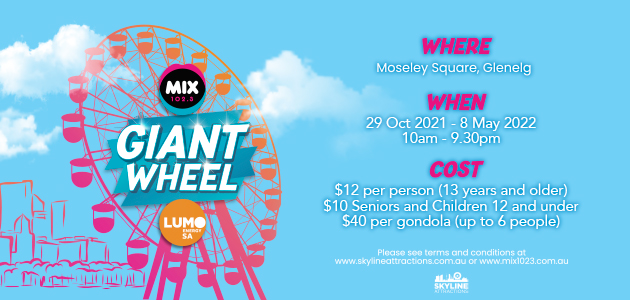 MELBA'S CHOCOLATE FACTORY
Are you looking for something deliciously fun to do these school holidays?
Look no further … Make plans to head for the Adelaide Hills and visit Melba's at Woodside! Watch deliciousness in the making, pick up your favourite treats and even enjoy a yummy Hot Chocolate! Plus there are garden games set up outside plus outdoor seating.
Take the kids, the excitement and enjoy a fun day out at their Factory! They're open daily from 9 am – 4:30 pm.
For all the details you need to know when planning your visit, check out their website, Facebook or Instagram for all the latest information.
Melba's Chocolate Factory | 22 Henry Street, Woodside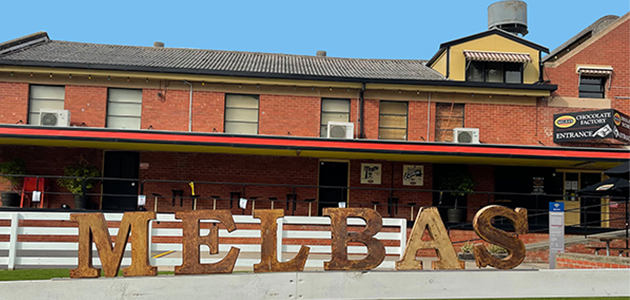 JAMIE'S CRICKET HOLIDAY ACADEMY
Book the kids in to enjoy a half day of cricketing fun during the holidays with coach Jamie Siddons.
Elite Cricket Coach Jamie Siddons helps Junior cricketers develop the skills they need to be successful in the modern game. Jamie's 4 hour Holiday Cricket Academy is designed for 10-13 year olds and his unique approach to coaching takes players' games to the next level. Each session includes:
25 over cricket matches, on synthetic wicket
Supervised Nets sessions
Supervised Skills sessions- batting, bowling, fielding
Cold Drinks & Iceblocks
Water play activities (weather permitting)
Bookings are now open for 13, 15, 17, 20 & 22 December 2021. The sessions are held at Harris Oval in Unley. Discounts for multiple day bookings.
Spots are strictly limited, so secure your session via the link below.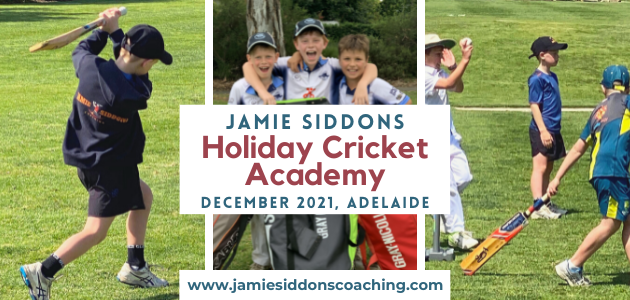 Inner North East Adelaide YMCA
Gymnastics, Dance & Parkour workshops.
Get ready for some summer fun with Gymnastics, Dance and Parkour workshops in the school holidays at Windsor Gardens. Try an intro to gymnastics or their parkour academy, enhance your skills with a choice of Handstands and Cartwheels, Aerials, Handsprings, Dance Acro, Tumble Bees, Rhythmic Gymnastics or two-hour Aerials and Walkovers/Handsprings and Saults workshops.
Select School Holiday Sessions for details and schedule here.

I'M POSSIBLE ACADEMY
The most EPIC multi-sport school holiday event in Adelaide is BACK!
Go along and join I'm Possible Academy for their super-fun, high energy multi-sports events.
They don't do boring and have designed an out-of-this-world experience for your children. So, leave the boring training drills and skills for the training paddock. This event is all about participation, excitement and playing their innovative games that you will not play anywhere else.
What their parents are saying: "Hi Nate! Just wanted to let you know that my son had never wanted to play any kind of sport before the Sportsfest, but just made his Dad take him to Rebel to get a soccer ball and basketball. He's been out in the backyard teaching himself ever since. You guys are sensational!"
Dates for the Summer school holidays at Brighton High:
No need to panic about school holidays and squeezing in Christmas shopping with the kids, they have you covered with Santa's Wipeout Party. Plus in January the Super Summer Sportsfest is the ultimate holiday multi-sports festival and entertainment for children who love fun, laughter, excitement and being crazy.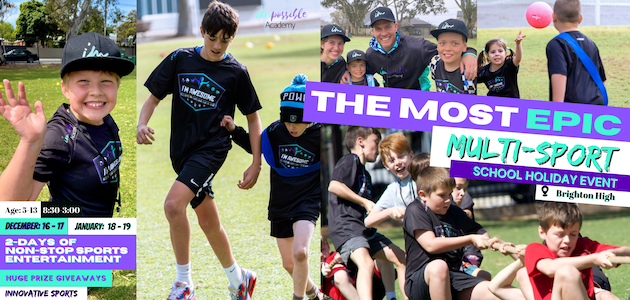 ICA SPORTZWORX STEPNEY
Kids of all ages are welcome to join in on the holiday fun at ICA Sportzworx Stepney.
Their Sports Coaches cater to all age groups and skill levels, offering a wide variety of sports and games. The kids will play soccer, netball, cricket, dodgeball, oztag and other fun games.
Kids will have fun from 9.30am to 3.30pm plus lunch is included for all. There is also a morning session available for 3 hours starting from 9.30am. Prices start from $30.
Take advantage of discount offers on their social media and save.
There are four full-sized courts, a function room and a kiosk in their air-conditioned facility.
Bookings are essential, and are super quick and easy to do online.
Visit ICA Stepney's website for more details, pricing and how to book online.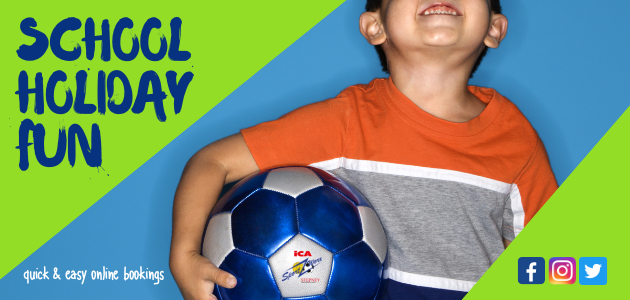 Homefresh Experience Kids School Holiday Cooking Classes
HomeFresh kids fun cooking classes will entertain (and feed) your children every school holidays giving you a well-earned break.
For just $27 your child can enjoy one and a half hours of fun, learning to shop and cook with their talented Homefresh chefs at Port Adelaide or Golden Grove.
Your child will dress in their Homefresh chefs uniforms, shop for ingredients, then prepare and cook healthy food from scratch and devour the result, all while you have a coffee or shop the local area in peace.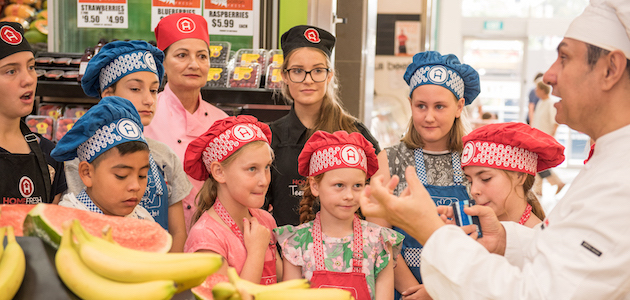 THE GRUFFALO – LIVE ON STAGE IN ADELAIDE
Join Mouse on a daring adventure through the deep, dark wood in this magical, musical adaptation of the classic picture book by Julia Donaldson and Axel Scheffler.
After sell-out seasons across the world, including London's West End & Broadway, The Gruffalo returns to Australia. Presented by Adelaide Festival Centre and CDP with Tall Stories.
A mouse took a stroll through the deep, dark wood …Searching for hazelnuts, Mouse meets the cunning Fox, the eccentric old Owl and the party mad Snake. Will the story of the terrifying Gruffalo save Mouse from ending up as dinner for these hungry woodland creatures? After all, there's no such thing as a Gruffalo – is there?
Songs, laughs and scary fun for children aged 3+ and their grown-ups.
Wednesday 8 – Sunday 12 December 2021 | Dunstan Playhouse

GUESS HOW MUCH I LOVE YOU – LIVE ON STAGE IN ADELAIDE
Join in the enchanting adventure of Little and Big Nutbrown Hare as they discover the magic and colour of the seasons, in a dazzling new stage adaptation of Sam McBratney's beloved Guess How Much I Love You books.
This playful story of love and nature unfolds on stage in a show that's fun for the whole family, with beautiful puppetry, music and laughter for children aged 3 years and up.
Brought to life by CDP Kids, the team behind the Australian tours of The Gruffalo, The Very Hungry Caterpillar Show and Spot, this family favourite will excite, educate and entertain new readers and first-time theatre-goers.
A play by Richard Tulloch Adapted from the books by Sam McBratney and Anita Jeram
Sunday 19 – Tuesday 21 December 2021 | Dunstan Playhouse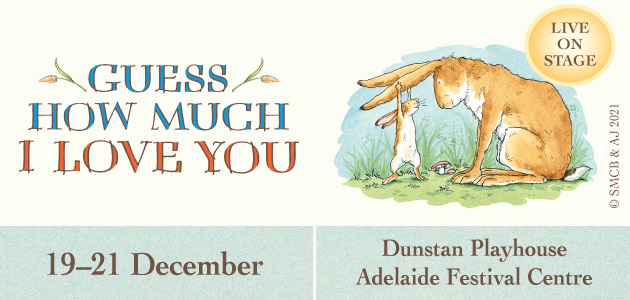 FUNTOPIA
Funtopia has some fantastic deals locked and loaded for you these holidays!
Playground World
Double Pass (includes 2 people): $30
Triple Pass (includes 3 people): $45
Quad Pass (includes 4 people): $60
Climbing World
Double Up Pass (includes 2 people): $30
Funtopia has a 5-storey Playground World, a state-of-the-art rock-climbing world, a fully enclosed, little human-proof Baby World and restaurant quality food, coffee, and even a cheeky beer or wine. Funtopia really is a great place for everyone!

EARTH ADVENTURE
Earth Adventure is running some amazing family friendly tours during the December-January School Holidays.
Enjoy scenic views of the cityscape on their Adelaide City Kayak Tour. Relax as their fully qualified instructor guides you on a kayak along the River Torrens. As you enjoy your tour you can find out more about the history and significance of the river and surrounds, making it a fun and educational experience for all!
Looking for something a bit more thrilling? Go Rock Climbing and Abseiling with Earth Adventure's qualified rock-climbing guides! At two great locations, Morialta Conservation Park and Onkaparinga River National Park, this is a fun day on the rocks for you and your family. From beginners to experienced climbers, Earth Adventure has the set up for you.
Phone: 08 8165 2024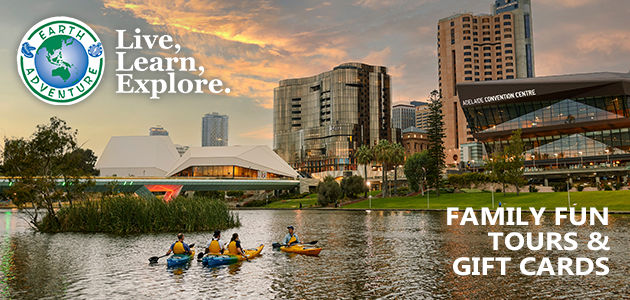 DOLPHIN SANCTUARY KAYAK TOURS
Summer is family holiday season so why not have fun and experience something new together.
Join this family friendly kayak tour where you can get up close and personal with resident dolphins and paddle your way through calm and peaceful creeks lined with mangroves that have been there for over 10,000 years. There is also the opportunity to paddle past some spectacular shipwrecks, relics of a bygone era and see migratory sea birds. All this and only 30 minutes from Adelaide CBD.
The kayak tour is led by a marine biologist so you will learn about the environment, the dolphins that frequent it and the history of this unique and beautiful part of South Australia. It is a family experience you will treasure forever.
Participants don't need any prior kayaking experience and it is all done at a comfortable pace – children do need to be 7 years and older to participate and will be in a double kayak with an adult. Gift vouchers are available.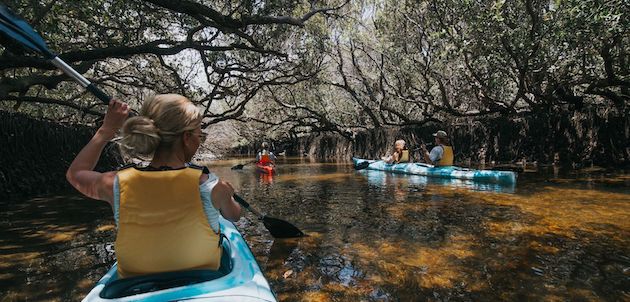 SUMMER HOLIDAY DIVING PROGRAM
Join Diving SA for their Summer Holiday Diving program at the SA Aquatic & Leisure Centre in Oaklands Park. For children aged 7 and over who would like to try diving or those who enjoyed their previous holiday programs and are looking to return.
What's involved on the day? Having fun! They offer an introduction to the sport of diving. Learn new skills and build confidence. Sense of adventure handy. Confident swimming in deep water a must. In Week 2 there will also be a Wibit session from 11am-12pm after the diving session finishes.
Week 1: Tuesday 4 – Friday 7 January (9am-11am) REGISTER HERE (register by 5pm Sunday 2 January)
Week 2: Tuesday 11 – Friday 14 January (9am-12pm) REGISTER HERE (register by 5pm Sunday 2 January)
Book in for 1 to 4 sessions each week. Facility entry & WIBIT* ticket included in the registration. *Wibit entry supervision policy (running in Week 2 only): Please note that under 10 year olds must be actively supervised by a parent/guardian at all times. Parents/guardians will need to be available at 11am to oversee their child's Wibit session in Week 2.
Spaces are limited so book early to avoid disappointment.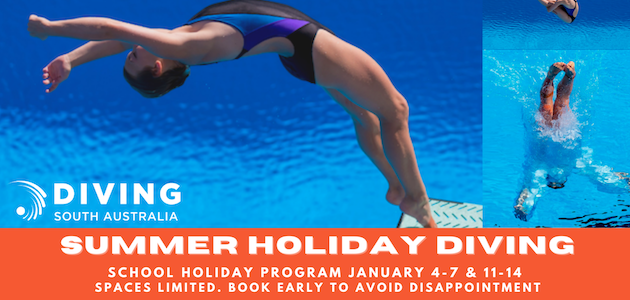 Cleland Wildlife Park
What's on at Cleland during the Summer Holidays
Self-guided discovery trail – Garden Guests (free with entry)
Bats, possums, birds, lizards and frogs can turn backyards into an area to explore and get in touch with nature. Discover ways to invite these animals into your own garden on this fun self-guided discovery trail. The trail runs daily in the summer school holidays from Friday 24 Dec 2021.
Story time on the lawn (free with entry)
Bring your little ones to hear an animal story on the lawn and learn a new fact about one of Cleland's amazing Aussie animals. Dates: January 14th , 21st ,28th 2022
Time: 11am (approx. 15-minutes)
Wildification
This summer Cleland will be offering a variety of Wildification programs, based on age, tailored to engage and excite your kids. So let Cleland ensure your kids have fun these school holidays with their Wildification programs, jam-packed with fun activities, whilst exploring Cleland Wildlife Park and its amazing resident animals. This summer, discover some easy ways to share your backyard with Cleland's amazing native wildlife buddies and meet some along the way. Each session has limited places so book now!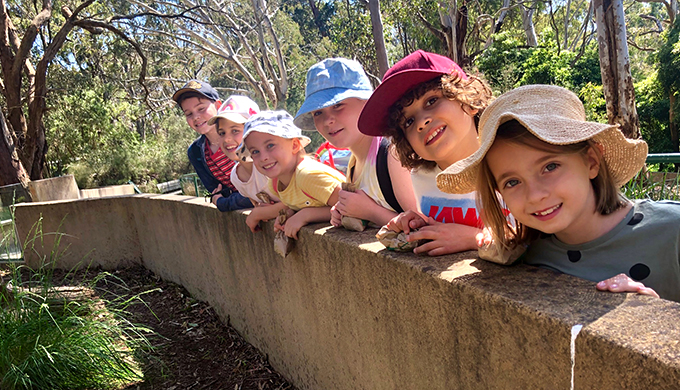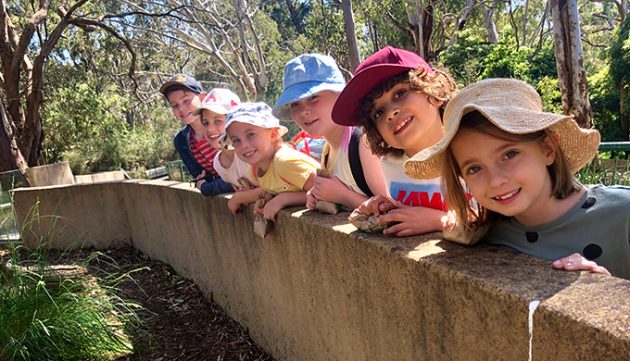 City of West Torrens' Summer Festival –
Cancelled in 2022 due to COVID
The City of West Torrens' Summer Festival returns from Saturday 15 January with a great program of FREE family entertainment over five brilliant weekends.
Whether you're a fan of the flicks, a foodie fanatic or looking to keep the kids entertained through the holidays – Summer Festival 2022 has something for you.
Summer Festival's free open air cinema program features three family-friendly flicks shown on a giant ten metre cinema screen. Pre-movie entertainment changes with each event and includes free activities for the kids, food trucks and live music.
Are your kids fascinated by big vehicles? Then don't miss Biggers! Children of all ages can explore, climb and touch a bunch of different vehicles – including Monster Patrol and Buster from Gilbert Racing.
Catering to savoury lovers and sweet tooths, The King's Fork will feature 30 of Adelaide's finest food trucks, plus a selection of lip-smacking craft beverages. Take a night off the cooking tools and treat yourself to a tasty tour of cuisines from around the world.
All Summer Festival events take place at glorious Kings Reserve* in Torrensville, except for an exciting new addition, the Bloom Summer Block Party, at Thebarton's popular Bloom Café. So, shake out your favourite picnic blanket, gather your family and friends and start planning your summer of fun in the west.
* To keep everyone involved in Summer Festival safe, all patrons 12 and over who attend an event at Kings Reserve will need to be fully vaccinated against COVID-19, and be able to show proof of vaccination to gain entry, unless they have a valid Medical Exemption.

CIRKIDZ
Did you know circus is the perfect way to exercise your body and your brain while having the most fun ever?
Get off the couch and run away to Cirkidz in the Summer school holidays! Cirkidz are hosting awesome half-day and full-day sessions of circus learning and fun. Parkour through an obstacle course, flip out on the trampoline, soar among the rafters, learn acro tricks certain to impress, or try a bit of everything to discover YOUR circus superpower… all while keeping cool in their indoor & fully-equipped circus centre in Bowden. And if you live up North, Cirkidz are hosting Parkour Circus and Tiddlerz sessions at JMC in Smithfield Plains!
All your favourite fun, friendly and experienced circus trainers are back, guiding you through the sessions that you know and love (Off The Wall, Soar & More, Circus Smorgasbord, Circus Pick'N'Mix, and Ready, Set, Circus). Go for the morning, the afternoon, or all day! All sessions are suitable for ages 5 – 12 (except for Parkour, which is strictly for ages 8 – 12). All holiday programs recently have completely booked out, so we recommend acting fast.
Read more about the Cirkidz school holiday programs & book your spot online.
PETER COMBE: GREATEST HITS WITH A TOUCH OF CHRISTMAS – LIVE AT CAPRI THEATRE
Kick off the school holidays and the festive season with legendary children's singer and songwriter Peter Combe.
He'll perform his greatest hits live on stage at the Capri with the Bellyflop in a Pizza Band and the Fabulous Combettes. He will also throw in some songs from his Christmas Album for some added cheer. The greatest showman, Barry Hall, will play the mighty WurliTzer before Peter and his band take to the stage.
What a fantastic treat for the little ones to celebrate the end of the school year. Book now so you don't miss out!
Saturday 11 December 2021 | Capri Theatre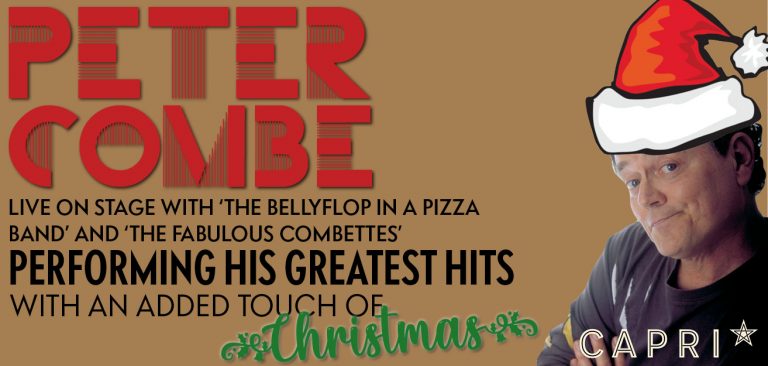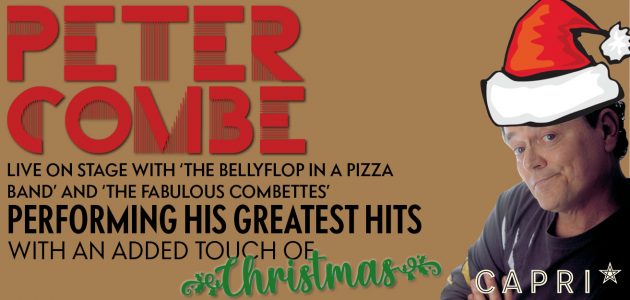 BOUNCE Inc
Discover the magic of Freestyle at BOUNCE these school holidays!
Jump, climb, fly and BOUNCE off the walls with awesome action-adventure challenges for adrenaline hunters of any age. Whether you're mastering your first flip or learning how to run The Wall, BOUNCE is the ultimate place to develop and practice your skills!
BOUNCE run Holiday Camps every day of the school holidays. Holiday Camps are the perfect way to keep kids active, social and entertained and take their freestyle moves to the next level with dedicated coaching sessions. CLICK HERE TO BOOK
Make the most of the January school holidays at BOUNCE with the Double Deal! Bring a friend to BOUNCE this summer and get two 2 Hour sessions, 2 pairs of socks and 2 regular Slushies for just $50 when you book online! Grab a mate (or a date) and enjoy double the fun these holidays!
Available from 26 December until 31 January 2022.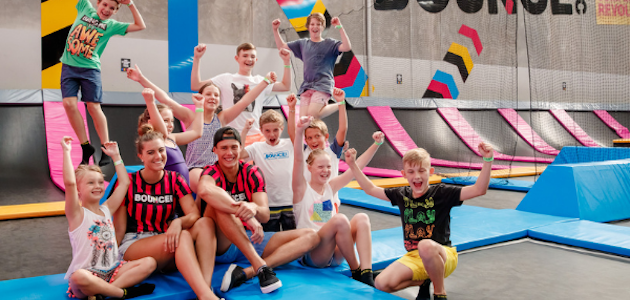 THE BIG WEDGIE
The Big Wedgie is BACK for the Summer School Holidays at West Beach Parks! It's a family-friendly inflatable waterslide event with 4 awesome inflatable waterslides, perfect for all ages and thrill-levels.
The Big Wedgie is the world's TALLEST and most EXTREME inflatable waterslide standing at a whopping 18.2m tall and 82m long, with an awesome 55-degree slope. Plus it's a 3-lane racer so you can have a blast rocketing down the steep slope racing your mates at the same time! The Big Chucka is their most extreme slide – an 80-degree plunge, throwing you into the air, flying up to 9m to then land on an inflatable Hollywood stunt-man landing pad!
The Just Right Wedgie is the perfect waterslide for those looking for a wedgie that's not too big, not too small, but juuuuuust right! Awesome fun for kids aged 3 and up. The Little Wedgie is the smallest wedgie of them all! A mini-version of The Big Wedgie, it's perfect for young ones. And don't forget to check out The Little Skidda as well – an inflatable slip 'n' slide! Both The Little Wedgie and The Little Skidda has been designed just for kids aged 3-5 years.
Dates: Saturday 18 December 2021 – Sunday 30 January 2022 then every weekend in February 2022. For 10% off tickets online, use code PLAYANDGO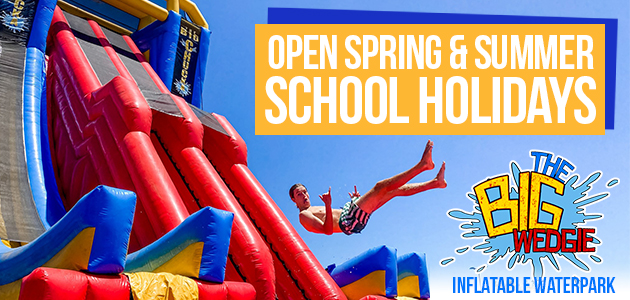 Beerenberg
Now with their new Beerenberg Farm Café open, the holidays have never tasted so good.
Beerenberg's menu of family favourites is crafted by their Head Chef David, using fresh, seasonal, and locally-sourced produce. You'll find everything from freshly-made sandwiches, salads and homemade pies, to delectable cakes, waffles, and pastries, served – of course – with Beerenberg's very own jams, relishes and sauces. Oh, and plenty of strawberry dishes too of course. Visit The Dairy, Beerenberg's new ice creamery and try one of their nine house-made flavours in a cone or a signature shake.
Pick Your Own Strawberry season runs right through until May. There's nothing quite like the taste of freshly picked strawberries. Juicy, ripe, and packed with sweetness and flavour, Beerenberg's strawberries are nothing like any you've tasted before. They've been running strawberry picking at their strawberry farm since 1975, and never missed a strawberry picking season.
It's become an Adelaide institution, with thousands of people coming to enjoy the simple pleasure of strawberry picking. It's truly the perfect day out for family and friends to enjoy; breathing in the fresh air of the patch and hunting for that perfect strawberry.
Remember to always check their website on the day you intend to visit to make sure the patch is open. Sometimes they need to close it during the day (due to being 'picked out' or because of poor weather conditions), so we suggest checking right before you leave home.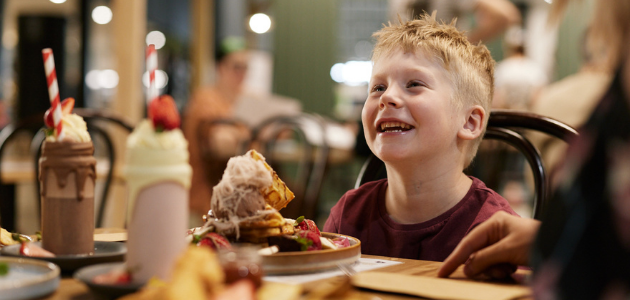 THE BEACHOUSE
The Beachouse is the PERFECT destination for a fun family day out, with so many different attractions, they have something for everyone!
And when they say fun for the whole family… they mean it! Open every day during the school holidays from 10am, their attractions include:
3 fully enclosed heated waterslides (Two body, One Raft)
Soli Italian Formula 1 Dodgem Cars
Blaster Boats
Historic 120 year old Carousel
Western themed 18 hole Mini Golf course
A dizzying 5 mini story Play Castle (Indoor Playground)
Miniature Train
2 levels full of awesome arcade, prize & ticket games
The venue is also fully licensed, and the Cafe serves up lots of goodies ranging from hot food, espresso coffee to even homemade gelati! Check out their website for loads of school holiday specials! No bookings required.
Colley Terrace, Glenelg Ph 8295 1511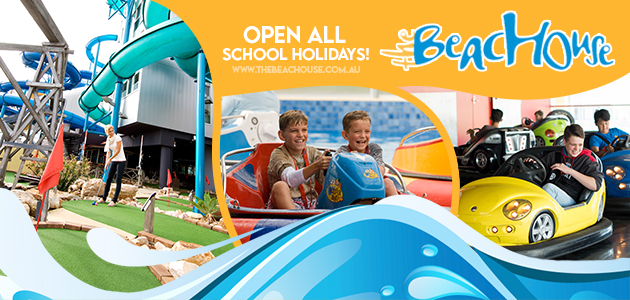 AFL MAX SCHOOL HOLIDAYS
Play it cool these school holidays at AFL Max
AFL Max is Australia's first indoor football skills, entertainment and education centre. The state-of-the-art facility is all about getting kids active and having fun – with activities to keep both the footy-mad and not-so-mad entertained for hours!
Soar to new heights on the trampolines of the Aerial Zone, or bounce around on the inflatables in the Bump Zone. Test your climbing skills as you reach the top of the rock climbing walls in the Climb Zone and even sharpen up on your kicking, passing and tackling skills in the Test and Tackle Zone. If video games are more your thing then come and get your game on in the Interactive Zone! There is something for everyone at AFL Max!
Guaranteed fun for the whole family! What are you waiting for, book now!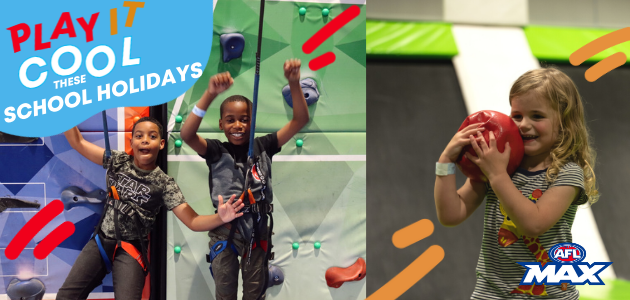 ADVENTURE HUBS SOUTH AUSTRALIA
Adventure Hubs is running some great family fun experiences these Summer holidays!
The Mount Lofty Adventure Hubs day experiences are the talk of South Australia. Their all-new Rock Climb, Zipline and MEGA SWING experience has been a hit, and they are also running their Rock Climb, Abseil and Zipline experience!
Loved the Mount Lofty Adventure Hub and ready for something new? Then the Southern Adventure Hub is for you! Set in the heart of wine country, the Southern Adventure Hub is a must try start to your day of exploring McLaren Vale. Book in quick to get a spot on our Rock Climbing and Ropes Experience, an adventurous and fun event for the whole family.
Phone: 08 8472 0933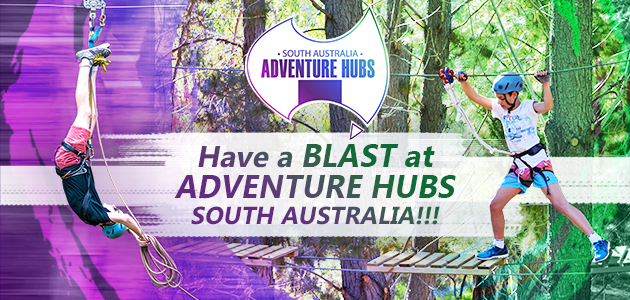 LARGER THAN LIFE AT ADELAIDE ZOO
Can you guess how fast sea lions can swim, or how many kilometres away you can hear a lion's roar?
Discover amazing facts about the larger than life animals at Adelaide Zoo! Draw, colour and get crafty this summer with special school holiday activities and wild fun for the whole family. Pre-book your ticket for a supersized adventure this summer.
Upgrade your visit with an Animal Experience – Take your adventure to the next level to meet some of your favourite animals up close, like a $15 giraffe feed! View the wild range of experiences here.
Meet the Keeper – Join our dedicated keepers to learn more about some of your favourite animals and watch them enjoy a tasty snack or enrichment.
Wildshow Animal Experience – 10:45am daily at the Variety Children's Zoo Nature Theatre. Experience training up close and explore new ways to create a positive environment for your own animals at home.
Flying Colours Free Flight – 11:30am daily on Central Lawns. Swoop in to learn about Adelaide Zoo's amazing birds and watch as their feathered stars fly over your head.
Dates: Saturday 11 December 2021 to Sunday 30 January 2022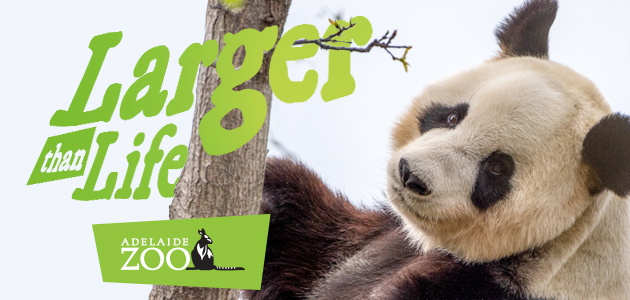 ADELAIDE UNIVERSITY SPORT
Adelaide University Sport has the perfect boredom busting, energy burning and friendship building school holiday program, with loads of sports and activities to keep your children engaged and having fun all day long.
The Adelaide University Sport School Holiday program is designed to develop your child's gross motor skills in a safe and social environment with qualified coaches and staff. The program focuses on building your child's self-esteem, social skills and physical activity through fun and inclusive activities. Their activities range from a modified approach for the littlies to introduce them to different sports including basketball, tennis, athletics, hockey and other gross motor skill sports, ensuring they have a positive experience.
For the older children, they introduce a more structured approach to increase their hand-eye coordination and build confidence in their sporting ability, whilst maintaining a fun and sociable setting.

Adelaide Thunderbirds Netball Clinics
The popular Adelaide Thunderbirds School Holidays Clinics are back in January 2022!
If your little one loves netball, is eager to develop their skills or simply wants to give it a go and have fun, then sign them up! These interactive clinics for ages 5-12 vary depending on the age and skills of the players and aim to cover all aspects of the game. Best of all, it's a great way to make new friends and be part of this fun and inclusive environment. There are mixed sessions plus sessions for boys and all abilities.
Get your child and their friends together for this great school holiday activity! Spots are filling up fast, so register online today.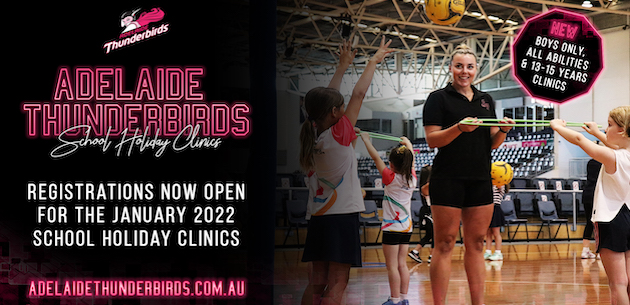 ADELAIDE STRIKERS HOLIDAY PROGRAMS
Gear up for the cricket season ahead by playing fun and fast games with friends during the Summer school holidays.
Adelaide Strikers Holiday Programs are back this summer for boys and girls aged 5-10 years old. Play fun and fast cricket activities and games with friends in a social environment, make your own backyard swing ball and learn about healthy food choices!
With more locations across South Australia and new formats now available for children of all ages and abilities, there's something for everyone.
There are over 20 venues across South Australia, with programs starting from $55 per child.
Registrations are now open.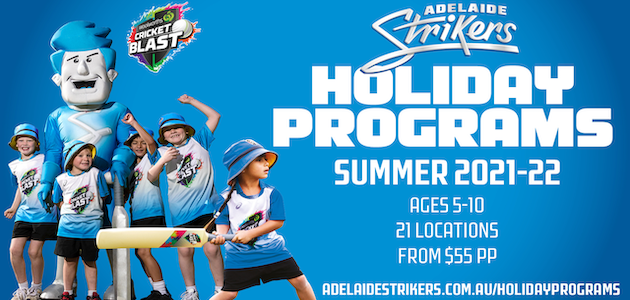 ADELAIDE GAOL
Hassle in Ashton's Castle
Governor Ashton needs your help to solve the case of the vanishing pies. Can you use your detective skills to find the missing meals and see if you can solve the riddles to discover the identity of the mischievous suspect!
Was it a prisoner? Was it a gardener? Was it a guard? Adelaide Gaol needs your help to solve this mystery!
The Hassle in Ashton's Castle activity runs every day of the school holidays and is free with entry. The activity is suitable for primary school aged children and it is recommended to allow approximately 1 hour for the activity, however, there is so much to see at Adelaide Gaol you could easily spend an additional 1 – 2 hours exploring afterwards.
Bookings are not required. Adelaide Gaol is open every day between 10am – 4pm (last entry 3pm). Bring a hat and wear sunscreen on warmer days.
Adelaide Gaol is one of the oldest remaining colonial public buildings in Adelaide and is the site of some of the State's more interesting past. William Ashton accepted the position as Governor of the original gaol – the 'Stone Jug' – on 1 January 1839. He later became the first Governor of Adelaide Gaol and lived with his family above the main gate entrance. He held that position until his death in 1854.


ADELAIDE'S CHRISTMAS FESTIVAL
Have a cracker of a Christmas in the city this year thanks to the City of Adelaide!
Every year Adelaide's Christmas Festival brings you a range of festive events, live performances, activations, and installations to bring Christmas alive in the city. This year is no exception! Treat the kids to a city outing and enjoy the following free festive activities:
Adelaide Maker Markets
Enjoy food, fashion, craft, jewellery, music and more at Adelaide's Maker Markets. Support local and enjoy Christmas shopping at Victoria Square / Tarntanyangga and 88 O'Connell Street in December. Find out more here.
Giant Christmas Tree
Soaring 25 metres into the air, the giant Christmas tree is back this year at Victoria Square / Tarntanyangga. Each night from 8:00pm, the tree will be transformed into a dazzling light display that loops every 10 minutes. The Victoria Square fountains will be on for the kids to splash in on a hot summer's night under the Christmas lights!
Christmas Cracker Trail
Download the Christmas Cracker Trail app and come into the city to find hidden surprises this festive season! There are 14 Christmas activities waiting to be discovered across the CBD and North Adelaide, revealing Christmas quizzes, jokes, badges to collect, selfie filters and augmented reality experiences. Download the app here.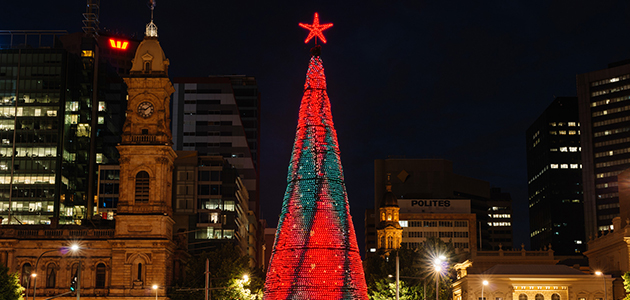 Adelaide Beaches
Top Activities in Adelaide Beaches these Summer School Holidays
Adelaide Beaches has so much to offer these Summer school holidays with a range of fun activities for all ages. Get outdoors and bring on the fun along Adelaide Beaches 30km of coastline from Seacliff to North Haven. Enjoy the coastal scenery, an action-packed day out from swimming with dolphins, stand up paddle boarding or cool off in the Beachouse entertainment centre or Event Cinema Glenelg. Enjoy the hospitality at your pick of unique family friendly restaurants and cafes. We have compiled the complete guide to the best school holiday activities along Adelaide Beaches over the Summer school holidays to help make your life so much easier!

THE 13-STOREY TREEHOUSE LIVE ON STAGE
Adapted from the multi-award-winning book by Andy Griffiths & Terry Denton, The 13-Storey Treehouse comes to life on stage for children 6-12 and their adults in an all-new show!
Here is your chance to see the first show in the award-winning 'Treehouse' series with the return of the one and only, super-famous, ultra-brilliant, runaway success, The 13-Storey Treehouse. They take you right back to where it all began.
Presented by CDP Kids & Adelaide Festival Centre
Tuesday 14 – Thursday 16 December 2021 | Dunstan Playhouse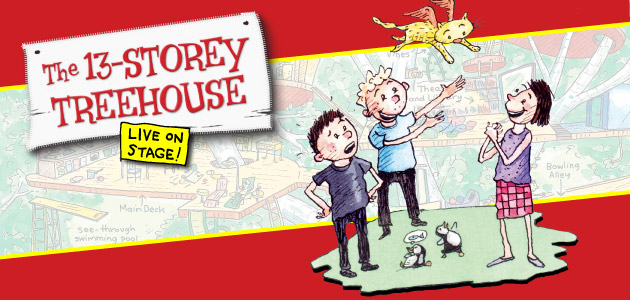 ---
MORE IDEAS FOR THINGS TO DO IN THE SCHOOL HOLIDAYS
Play at a Playground – See our list of Top Playgrounds Around Adelaide
Top Family Things to do in the Adelaide Hills – check out our list of ideas
South Australian Beaches – Best Beaches Around Adelaide
Go for a swim – See our list of Adelaide's Swimming Pools and Outdoor pools season dates
Book a caravan or camping holiday – check out our South Australian list
Go for a family hike – See 50 Great Walks & Hikes for Families
Explore the Barossa Valley – see our list of family friendly places to visit
Indoor Play Centres – Indoor Play Centres & Cafes Around Adelaide
Moonlight Cinema | 26 Nov 2021 – 16 Jan
Thin Ice VR @ SA Museum | 20 Nov – 6 Feb
Supanova Comic Con & Gaming | 11 & 12 Dec
Forkmas 2021 | 12 Dec 2021
Glenelg Sunset Markets | 12 Dec & 30 Jan
Adelaide 36ers | 5, 12 & 28 Dec & 2, 7 & 27 Jan
Kids Old Adelaide Ghost Tour | 29 Dec
Ashes Series – Vodafone Day-Night Test: Australia vs England at Adelaide Oval | 16 Dec
Clifford the Big Red Dog | In cinemas 30 Dec
Splash Family Festival | Jan 2022
Adelaide's Maker Markets | 10 & 19 Dec
Adelaide Strikers BBL | 11 | 23 & 31 Dec
Night at the Museum Sleepover | 14 Jan
Adelaide International – Tennis | 2 – 15 Jan
Christmas on King William Road | 11 Dec
Wallis Mainline Drive In – Our Last Summer | Closing permanently in Feb
Fork on the Green | 9 Jan
Santa's Workshop at Gawler Civic Centre | 16 – 19 Dec
Pick Your Own Cherries | Dec – Jan
Monski Mouse's Christmas Baby Disco Dance Hall | 12 Dec
A Boy Called Christmas | In cinemas 25 Nov
Christies Beach Twilight Markets | 17, 31 Dec & 14, 28 Jan
POP Market at Hahndorf Memorial Institute | 18 & 19 Dec
Ebenezer Night Markets | 4 & 18 Dec
Salisbury Christmas Markets & Season's Greetings Saturdays | 4, 11 & 18 Dec
Holiday Swim – Water Safety Lessons | Dec – Jan
Free Henley Beach Wheelchair Hire
Summer Sessions at Adelaide Botanic Gardens | Saturdays & Sundays
FIREHEART | In cinemas 13 Jan
Santos Festival of Cycling | 21 – 29 Jan
Disney Encanto | In cinemas 2 Dec
Stirling Laneways | 19 Dec
Tarnanthi Festival | 15 Oct – 30 Jan
The Mayfair's Christmas Wonderland High Tea | 13 – 17 & 20 – 23 Dec 2021
Football Star Academy – Brighton holiday football program | 11 & 18 January 2022


---
At Play & Go Adelaide we make every effort to provide accurate information to the best of our knowledge at the time of publication. We recommend confirming times, dates and details directly before making any plans as details may be subject to change.
Image Source: images supplied
SUBSCRIBE
Want to get all the latest events and activities straight to your inbox?
Subscribe to our weekly email newsletter below to keep up to date with our latest posts and find out all the best events & activities for Adelaide families. Newsletters are only sent once a week, and you may sometimes get a special offer exclusively for our subscribers only!